For our first ever featured artist since the big website re-design, we're proud to showcase the work of Edwina Barrington Lue-Shing.
An entirely self-taught artist, Edwina is based in South East London & finds inspiration through people watching in the hustle & bustle of the city.  Working mainly on portraiture & utilising unique colour combinations guaranteed to catch your eye.
We recently caught up with Edwina for an interesting chat...
How Long Have You Been Interested in Art?
"Since I was 8 years old."
What Would You Say Inspires You?
"Dali is my artistic inspiration, visiting his museum in Barcelona was a massive motivator & inspiration for me."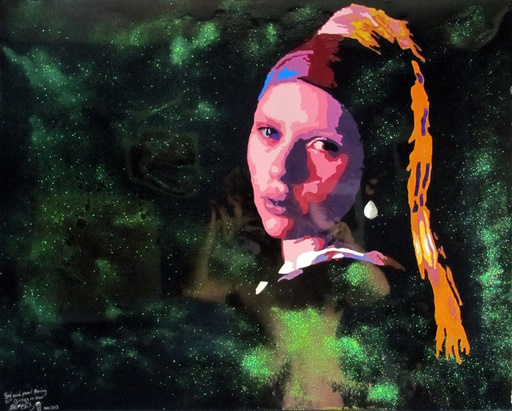 Are There Any Mediums You Haven't Tried Yet That You're Interested In?
"Oil colours have always been a mental block for me, I just don't have the patience to wait for them to dry!  Acrylics are quicker & I can get my ideas down quicker."
Of course, if you've never tried oils for yourself, or you're curious about painting in general, you can find a wide range of acrylics, gouache & watercolour right here, so why not browse what we have available across the site?
What Are Your Most Essential Tools?
"Pencil is king!  Then paint brushes, along with a palette knife I've been getting to grips with lately."
We love a good pencil ourselves, with options from Faber-Castell, Staedtler, Pentel & even Blackwing!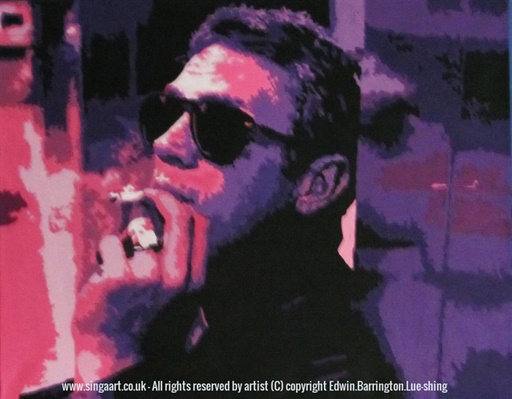 How Would You Describe Your Creative Space?
"I don't specifically have a studio right now, I'm working out of my room for the time being."
Not to worry, we've all been there, which is why we stock an extensive collection of compact table & field easels such as our Compton, Lexington workstations (available in A3 & A2) and the Livonia box easel, with it's convenient built-in storage space.
Any Hints or Tips for the Readers?
"Always go with your gut feelings & don't let anyone tell you that you're worthless or your work won't cut it!  As someone famous once said; "A critic is a failed artist!"
We want to take a moment to thank Edwina again for taking time from their creative schedule to speak with us about their work & creative process, it's always fascinating to see just how unique every artist truly is.

If you want to check out more of their work, head on over to the website &r socials listed below where you can find a plethora of unique, imaginative work!
If you'd like to be one of our Featured Artists please email us some examples of your artwork, along with a little bit about yourself.
< Back to blog