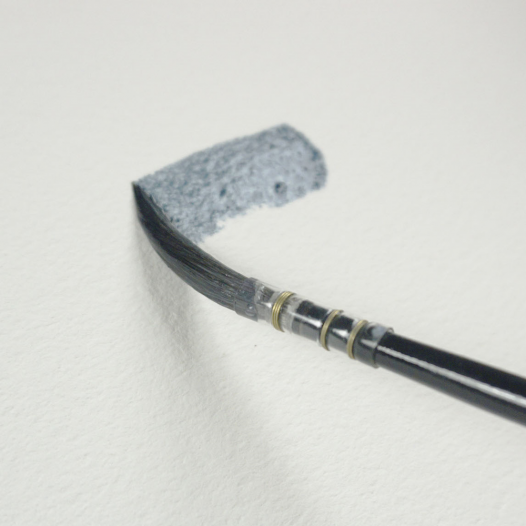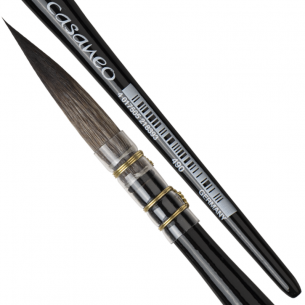 Range of sizes available
Sold individually
Media:  Watercolour
Fibre:  Synthetic Squirrel Hair
Head:  Rigger - Extra Long
Ferrule:  Traditionally Bound - Plastic Quill
Handle:  Short, Black, Lacquered
Casaneo from Da Vinci is a revolutionary vegan range of cost-effective, environmentally conscious watercolour brushes, designed as an alternative to traditional materials.
Across almost 20 different forms, the 100% synthetic fibres are incredibly soft & absorbent, with a unique "wavy" structure that allows them to mimic natural squirrel hair. 
490 Rigger brushes feature extra-long fibres, carefully shaped to a long, sturdy but flexible point.
Able to provide both consistent fine lines, with the flexibility to curve to the users movements, retaining control regardless of angle or pressure. 
Traditionally bound using wire or goose quills, the Casaneo range instead uses a plastic alternative in order to remain animal-friendly throughout their many variations.