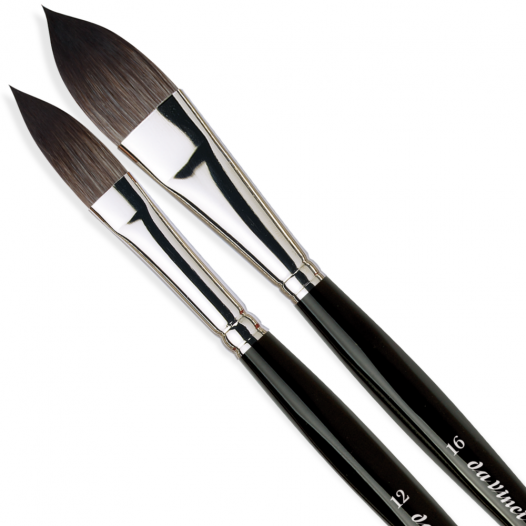 Range of sizes available
Sold individually
Media:  Watercolour
Fibre:  Synthetic Squirrel Hair
Head:  Pointed Oval / Onion
Ferrule:  So-Called Silver
Handle:  Short, Black, Lacquered
Casaneo from Da Vinci is a revolutionary vegan range of cost-effective, environmentally conscious watercolour brushes, designed as an alternative to traditional materials.
Across almost 20 different forms, the 100% synthetic fibres are incredibly soft & absorbent, with a unique "wavy" structure that allows them to mimic natural squirrel hair. 
898 Oval brushes feature pointed oval (or "onion") shaped bristles.
This unique shape makes them ideal for background washes & thinner, detailed line work.
Thanks to this versatility, they're perfectly suited for experimenting with angles & pressure in your work.
Anonymous A.
10/03/2022

5
/5
Does what it says on the tin with style!