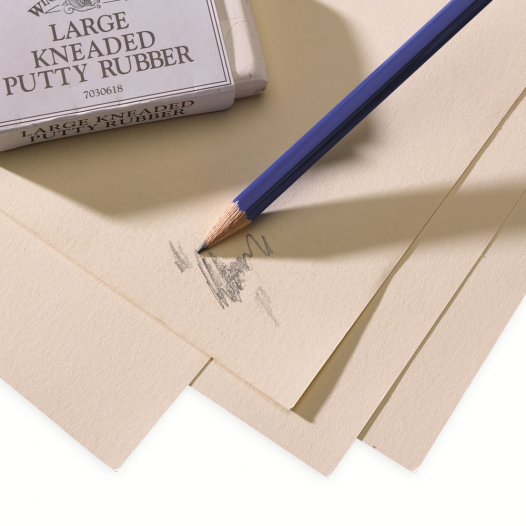 A1 Cartridge Paper Surrey - 200gsm
Offering an off-white matt surface, Surrey Cartridge Paper is an inexpensive paper, ideal for general drawing and printing purposes.
Surrey Cartridge Paper:
       

10 sheets  

       

200gsm cartridge paper

       

Acid free

       

Size: A1
What is Cartridge Paper?
An uncoated type of drawing or printing paper, Cartridge Paper is made from bleached sulphate wood pulp, with an addition of esparto grass. Its name derives from the paper's original use in making paper cartridges for firearms.
Why choose Surrey Cartridge Paper?
Lignin and acid free to prevent discolouration and deterioration, this affordable Cartridge Paper is particularly suitable for graphite, pencil, and pen & ink work.
These versatile loose sheets of cartridge paper come in packs of 10, and may be used in their entirety or cut to required size.
The following videos illustrate how Surrey Cartridge Paper provides the perfect support for Pencil drawings.
Anonymous A.
09/08/2021

5
/5
So far the cartridge paper 200gms seems fine. I have not had time to try printing on it.
Anonymous A.
27/07/2017

5
/5
Very good cartridge paper & once you get used to the tone it gives great results with graphite pencil.