Sale!
You save 51%
You save £13.82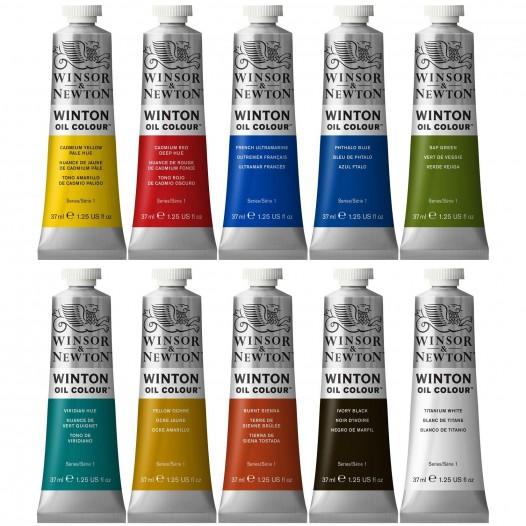 Starter set, ideal for beginners
10 x 37ml tubes of oil colour*
Fantastic, almost unparalleled coverage
High permanence, lightfastness & tinting strength
Made using modern alternatives to traditional pigments
This Winton Oil Colour Set contains 10 tubes of high-quality oil paints.
Ideal for anyone starting out with oil colour, the Winton range boasts an impressive myriad of colours, with the same quality we've all come to expect of Winsor & Newton!
Combining over 180 years of experience, the finest raw materials & advanced technology, to provide the best possible value.
Formulated specifically to produce excellent results every time, across the entire colour spectrum.
Key features such as high permanence, lightfastness & covering power making these a high-quality, affordable alternative to more traditional oils.
Patricija P.
30/12/2021

3
/5
3 stars only because one colour was different than advertised- i received bright green in place of sap green unfortunately, but other than that I loved the quality of paints - very thick and rich in pigment
Carol N.
10/12/2021

5
/5
This is always a quality product
Anonymous A.
25/02/2021

5
/5
Everything I wanted, have not used yet but I am sure will be great