Sale!
You save 33%
You save £2.24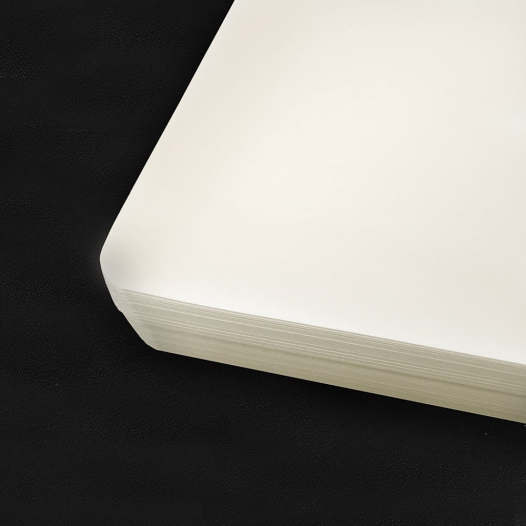 Versatile, sturdy & convenient sketchbook
Features a hardback, matte black cover
With 80 sheets of 140gsm ivory paper
Suitable for both dry & wet media
Acid-free, archival quality
Includes ribbon placeholder & elastic closure
Dimensions
12 x 12cm  //  120 x 120mm  //  4.7 x 4.7"
Available in several sizes & exciting colours, these Art Creation sketchbooks from Royal Talens make for wonderful additions to anyone's collection.
Ideal for artists of all disciplines, each one contains 80 ivory-toned sheets of 140gsm acid-free paper suitable for a range of mediums & techniques including pencils, pens, pastels, charcoal, acrylic, gouache, ink & light watercolour washes.
The pocket-sized nature of these sketchbooks means that you can easily & conveniently take them anywhere including school, out in the field or even your local coffee shop, so no matter where you find that spark of creativity, you'll have an outlet right there with you!
Not only is the hardback cover sturdy, but attractive thanks to the classic black tone finished in a tasteful matte.  Additional features include an internal ribbon, ensuring you can continue where you left off without any needless searching or hassle and an elastic band closure keeping your work safe, even when on the move.
Wayne H.
03/09/2023

5
/5
Highly recommended.
Myles W.
31/07/2023

4
/5
Very nice book if a bit small my fault for being American and hating the metric system lol.
Ruth B.
20/06/2023

5
/5
This is a great size to draw my fruit designs for tea towels
Betsy S.
06/06/2023

5
/5
Same as review left on smaller size
Julie B.
31/01/2023

5
/5
These are great little books. They are remarkably robust. I have stuck collage in them and also added some watercolour.
Marcia R.
30/09/2022

5
/5
Very good. I already had one and liked very much so re-stocked at an offer price. Handy size for carrying around yet large enough at the double spread to give a decent sized sketch.
Theresa E.
27/07/2022

5
/5
Loved it just the right size for small hands.
Anonymous A.
04/05/2022

5
/5
Good quality sketchbook.
Anonymous A.
07/04/2022

5
/5
beautiful sketchbooks.
Anonymous A.
16/08/2021

4
/5
I haven't used this yet, but it is a very handy size and will, I am sure, be very useful.
Anonymous A.
29/06/2021

5
/5
Easy to carry around for sketching.
Anonymous A.
18/05/2021

5
/5
Excellent pocket-size sketchbook purchased at a discounted rate
Anonymous A.
13/05/2021

5
/5
Protected in good packaging. Great product.
Anonymous A.
21/04/2021

5
/5
Love the size of this little book - very versatile and very portable for sketching on the go.
Anonymous A.
19/04/2021

5
/5
Good little sketch book grandson loved it
Anonymous A.
24/02/2021

5
/5
Good value, great size sketch books, perfect handbag size.
Anonymous A.
22/01/2021

5
/5
Lovely product and at a great price.
Anonymous A.
26/12/2020

5
/5
I purchased all items as presents for my grandson who has developed an interest in drawing he hadn't yet used them but on first opinion they look good quality and as described we are pleased
Anonymous A.
13/12/2020

5
/5
A Lovely little sketchbook, perfect for keeping in my bag to use when out and about. Highly recommend.
Anonymous A.
02/12/2020

5
/5
perfect!
Anonymous A.
25/11/2020

5
/5
Love theses little books, the paper is great for a range of media
Anonymous A.
18/11/2020

5
/5
Well constructed sketchbook with lots of pages for mixed media work at a great price.