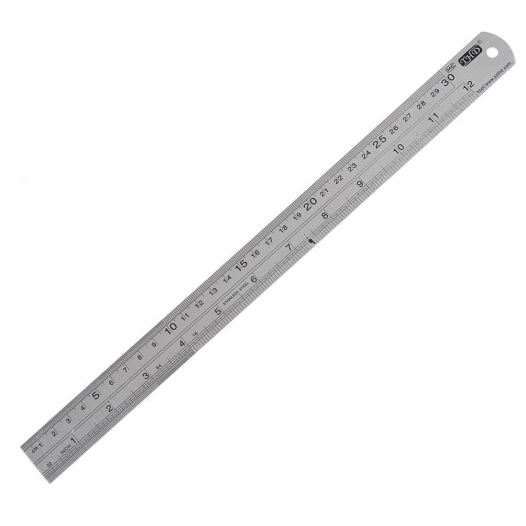 Stainless Steel Ruler
The perfect technical ruler
Designed to last a very long time
Front: inches, 32nds, cm & mm
Reverse: inches, 20ths, cm & mm
This excellent technical ruler is made from stainless steel and is guaranteed to last you a long time. The front of the ruler is numbered in inches, 32nds, centimetres and millimeteres. The reverse is numbered in inches, 20ths, centimetres and millimetres.
Agata V.
16/08/2021

5
/5
Profesional ruler. Good make
Anonymous A.
23/01/2018

5
/5
Love the ruler just what I needed for my bike workshop.