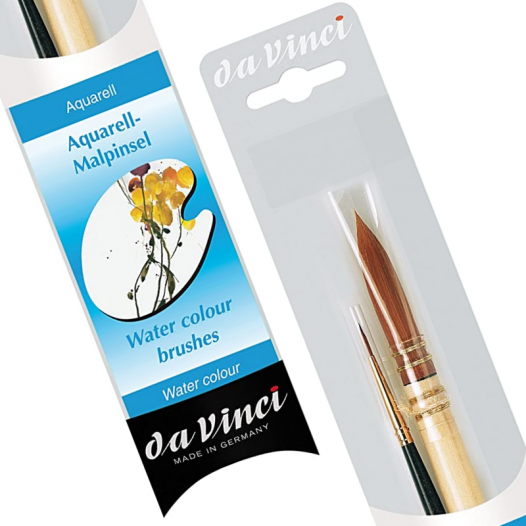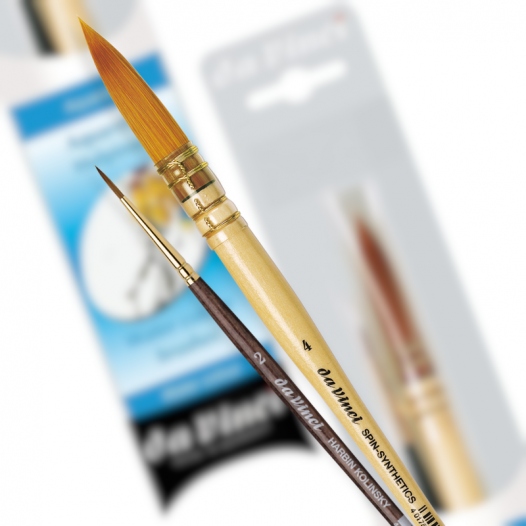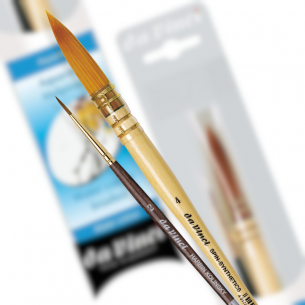 Great for washes, watercolour, silk painting & inks
Manufactured by Da Vinci, the world's finest brushmaker
Certified green manufacturing with sustainable wood handles
Good water holding power
Strong long-lasting tips
Design quality ensures the shape of each brush remains after long use
Handmade in Germany
This excellent quality watercolour brush set is ideal for watercolour, silk and indian ink painting. Included are two round brushes in sizes 2 and 4.

The Size 2 Series 1526Y Red Sable is a fine round brush with an excellent point for detail work. The Size 4 Series 488 Spin Synthetic Quill brush is great for washes and comes with a sharp point. The combination of these two brushes give you the tools you need for your watercolour painting.
The nickel plated brass ferrule on the 1526Y brush and the brass wires around the transparent ferrule of the 488 wash brush ensures that shape of each is retained even after long use. Certified green manufacturing with sustainable wood handles. Handmade in Nurenberg, Germany by the Da Vinci family-owned factory.
Anonymous A.
01/07/2020

5
/5
Very good indeed