Sale!
You save 18%
You save £2.70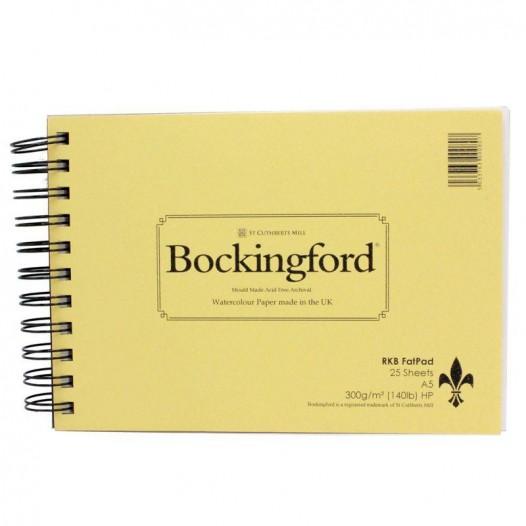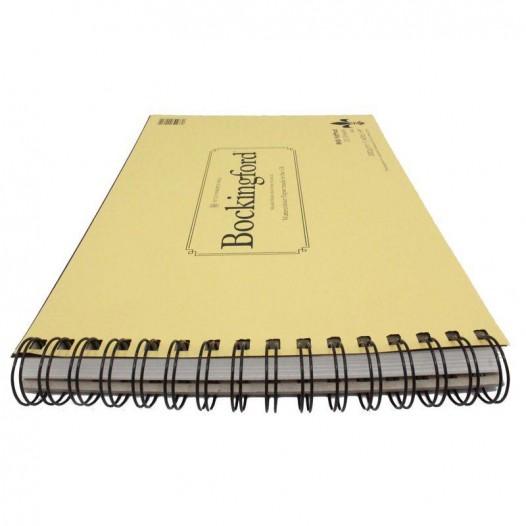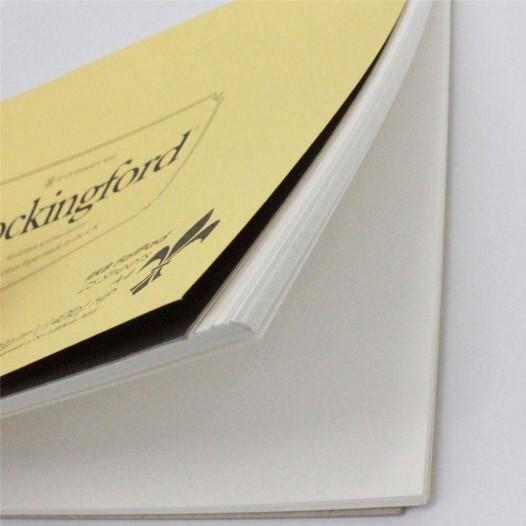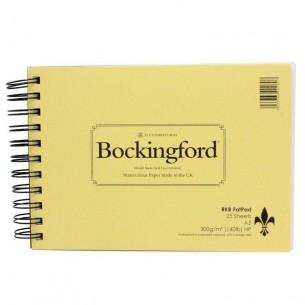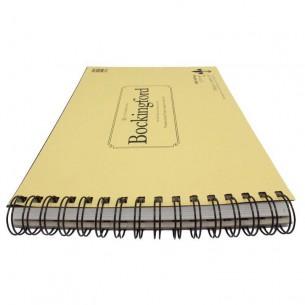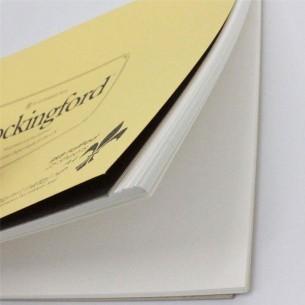 Spiral-Bound Watercolour pad
Landscape Orientation
300gsm HP paper (hot-pressed)
25 sheets
Available in A3, A4 & A5
Acid-free & mould made
Bockingford Watercolour Paper is proudly manufactured in England, made traditionally on a cylinder mould machine at St. Cuthberts Mill, using only the purest materials to archival standards.

Their Fat Pads are ideal for any & all artists looking for high quality, forgiving & affordable paper.
Available in two textures & several sizes, these spiral-bound landscape pads each contain 25 sheets of 300gsm acid-free paper.
HP (hot-pressed)
"Hot-Pressed" can also be abbreviated to "HP"
Keep this in mind when looking for watercolour paper.
Completely smooth, making this the least textured watercolour paper available.
Generally favoured by artists that like to work delicately, with a lot of subtle detail (for example; when producing botanical work) or people looking to reproduce their work on a smoother surface.
Mould Made
Although these can be mistaken for handmade papers, in fact they simulate this using a mechanised process.
The mould is replaced by a slowly rotating cylinder mould, which picks up the paper stock from the vat.
The paper is then deposited onto a continuously moving woollen felt.
This combines the consistent quality of machine made (fourdrinier) papers, whilst maintaining the individual character of more traditionally handmade papers.
They are of particular interest to artists due to their superior surface stability, beautiful surface texture & resistance to tearing.
Rose M.
08/11/2022

5
/5
Sadly I ordered the H/P instead of Cold Press. But it was my mistake.
Jonathan D.
27/07/2022

5
/5
The paper makes my scribbles so much better. The colour is lifted to a height I had only dreamed of in the past. Quality paper is the bed rock of art, how's that for a mixed metaphor!
Kathryn G.
15/01/2022

5
/5
An A5 Bockingford sketch pad with nice quality hot pressed paper
Anonymous A.
26/10/2020

5
/5
Product quality is very good and perfect for my course.
Anonymous A.
15/07/2020

4
/5
Have used Bockingford since forever, C and W offer the best value and prompt delivery.
Anonymous A.
01/05/2020

5
/5
Already use this paper so am aware of its characteristics.
Anonymous A.
28/06/2019

5
/5
Fits the bill having done some research as the base for an artist book using digital prints pasted onto pages.