Sale!
You save 33%
You save £2.53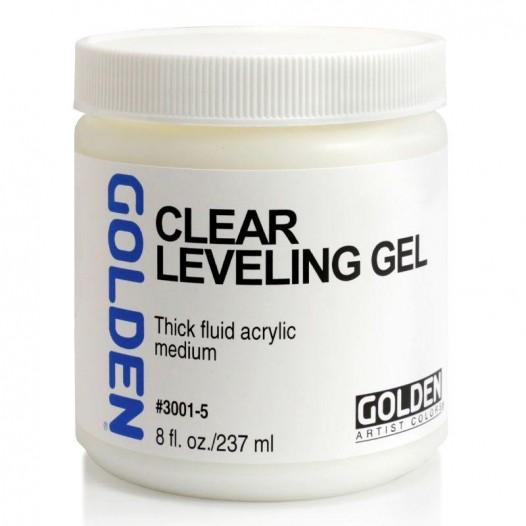 Acrylic painting medium

Increases transparency and sheen
Dries to a flexible, high gloss finish
Functions like a resin
Made in the USA
Video: Golden Artist Colours - Clear Texture Acrylic Gels
Formulated with a 100% acrylic polymer emulsion, Golden Clear Levelling Gel is a thin medium that will increase the transparency and sheen of your acrylic colours. It has a unique resinous and stringy consistency that dries to a flexible, high gloss film. It's milky white when wet and becomes transparent when dry. It functions like a resin in its consistency.
Clear Levelling Gel dries evenly and boosts the clarity of your colours with a high-gloss finish. It can also be used to produce glazes. The finished film has excellent chemical, water, and ultraviolet resistance.
About Golden Mediums
Golden offer the widest range of mediums for acrylic painting. Their range includes gels, additives and effect pastes, which allows you to choose whatever qualities you desire for your acrylic painting: luminous glazes, gritty opaque structures, string effects, glassy areas or variable drying times. This expansive range gives rise to inspiring possibilities that allow you to do very unusual things. Whatever your needs, our Golden range has you covered.
M G H.
22/09/2021

5
/5
Great product