Sale!
You save 33%
You save £8.96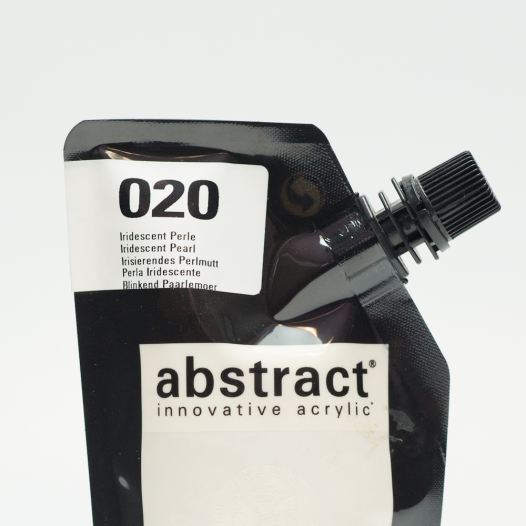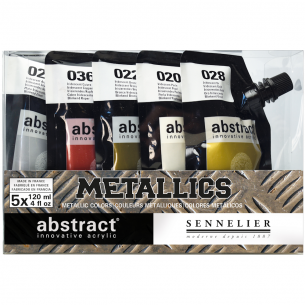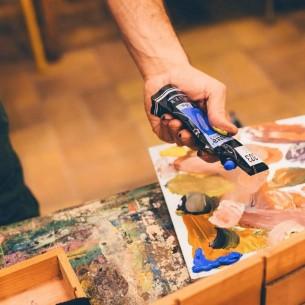 Metallic Colour Set
5 intermixable iridescent colours*
Ideal for experimenting with effects
High-quality fine art acrylic paint
Creamy-to-thick heavy body consistency
Pouch is soft, yet hardwearing & airtight
Easier & safer to transport than a standard tube
Ideal for students, hobbyists & professionals
Known for their innovation & use of the finest-quality pigments & materials, this set of 120ml acrylic primary colours from Sennelier includes 5 vivid, eye-catching colours ideal for mixing, experimenting & creating effects in your work!
Featuring several iridescent colours from across their 60 option range, from gold all the way down to black!
Ideal for mixed-media use, the included acrylic colour is fully intermixable, highly-pigmented & features a creamy-to-thick consistency for a longer lasting brush stroke, adding textures & developing layers to your work.
Developed to be compact, reliable & ultra-strong, these revolutionary pouches are fantastic for the artist-on-the-go or someone simply looking to save some space at home.
Despite their soft feeling, they're able to withstand higher levels of pressure & usage than a traditional tube.  Reduce waste, prevent leakage & ensure no air bubbles in your work, thanks to the included airtight cap.  Each pouch also features a completely transparent window, displaying the genuine contents & not a representation, making it even easier to find / produce the exact right colour.
Anonymous A.
22/02/2022

5
/5
Great colours
Anonymous A.
13/05/2021

5
/5
Good quality paint - suit my current projects well.
Anonymous A.
22/03/2021

4
/5
Not yet used to yet used. Looks as expected
Anonymous A.
24/02/2021

4
/5
Good thickness of paint and love the tubes they come in.
Anonymous A.
26/08/2020

5
/5
Not used the ones I purchased yet, but have used them at a local gallery and was impressed with the product
Anonymous A.
23/07/2020

5
/5
Good selection
Anonymous A.
20/11/2018

5
/5
Amazing colours and bargsin price!