Sale!
You save 48%
You save 50%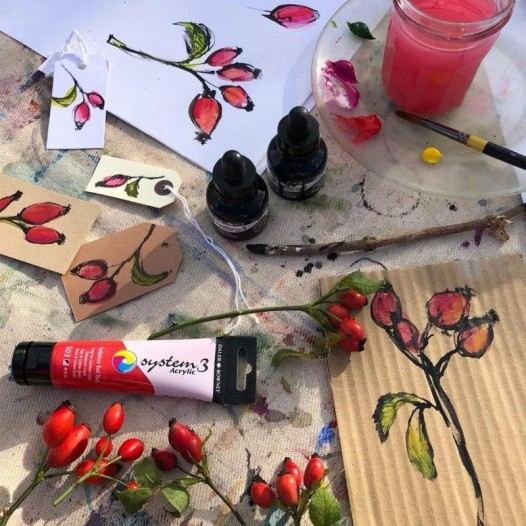 Pick Colours
Size: 2.25ltr
Colour(s): 6
Sold Individually
Water-based, non-toxic acrylic paint
Easy-to-use with excellent lightfastness & permanence
Highly-pigmented with a smooth acrylic binder
Versatile, apply to multiple surfaces, both indoors & outdoors
Convenient transparent tube with air-tight flip top lid
Available in a range of options!
The System3 range from Daler-Rowney has been developed as a complete suite of high-quality, intermixable materials including paints, mediums, brushes, surfaces & accessories for all lovers of acrylic painting, regardless of previous experience.
System3 Acrylic Colours are a staple of this range, well-known for their consistency, covering power & versatility.
Available in several individual sizes, a variety of sets & variations, there's something for everyone!
Made using high-quality pigments & a smooth acrylic binder, the impressive colour range available features both opaque & semi-opaque options.
Not only are these incredibly lightfast, but they're able to be blended effortlessly to achieve any & every tone you could possibly imagine.
Applying easily & smoothly, these quickly dry to a water-resistant finish, making them equally suited to both indoor & outdoor use with a broad variety of surfaces from traditional canvas, paper or wood & even textiles, glass, plastic & murals.
Designed for security, the large 2.25ltr plastic pot is incredibly sturdy & features an easy-to-open lid that closes with an air-tight seal preventing any potential spills, leakage & waste, so you can be reassured that your paints are safe & secure.
Susan A.
16/10/2023

5
/5
good paint at good price
Katja S.
30/06/2023

5
/5
Excellent product.
Wayne H.
03/12/2022

5
/5
Super value compared to the high street prices!
Anonymous A.
21/03/2021

5
/5
Excellent
Anonymous A.
01/08/2020

5
/5
Great value for money.
Anonymous A.
18/02/2019

5
/5
excellent quality and value for money
Anonymous A.
06/06/2018

5
/5
great bargains and sales.
Anonymous A.
28/03/2018

5
/5
Excellent paint -Speedy service.
Anonymous A.
22/03/2017

5
/5
Amazing value for money
Anonymous A.
18/01/2017

5
/5
A satisfactory White.
Anonymous A.
16/09/2016

4
/5
long lasting & keeps its shape well