Sale!
You save 20%
You save 20%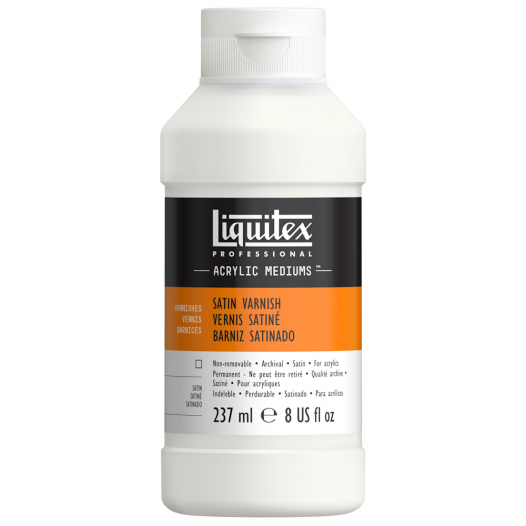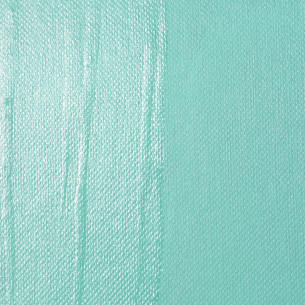 Designed to work with acrylic paints
Permanent
Transparent, satin finish
237ml bottle
Flip-top lid
Formulated to enhance the creations of artists working with Liquitex Acrylic Paint, but equally effective when used with any Acrylic Colour, Liquitex Professional Satin Varnish provides a permanent satin layer of protection for acrylic artwork.
What is a Varnish?
Traditionally a combination of drying oil, resin, and a thinner or solvent, Varnish is a transparent liquid which dries to form a hard, protective film.
Why use a Varnish?
In addition to preserving artwork, and offering protection against dirt and dust, a varnish evens out the final appearance of the paint, ensuring a uniform finish. 
Why choose Liquitex Satin Varnish?
Suitable for interior and exterior use, water-based Liquitex Satin Varnish has excellent levelling properties, and helps to protect against ultra violet damage. Drying to a hard, archival, water resistant finish, Liquitex Satin Varnish may be used with Liquitex Heavy Body and Soft Body colour, as well as Liquitex Spray Paint.
Low odour and non-yellowing, all Liquitex Varnish is fully intermixable, allowing the artist to create a customised sheen.
The following video gives further information on the Range of Liquitex Varnish.
How do I use Liquitex Satin Varnish?
Allow the painting to dry for 48-72 hours before applying a thin layer of varnish. Apply at least two coats of varnish, leaving a minimum of 3 hours drying time between coats. For optimum results, Liquitex recommend first applying a base layer of Liquitex Gloss Varnish.
Liquitex Satin Varnish should not be thinned, as this will weaken the film and adhesion of the varnish. Liquitex Satin Varnish is not removable, and any attempt to remove with harsh solvents can result in damage to the paint surface.
Insert video showing how to apply varnish
Who are Liquitex?
Founded in 1933 by Henry Levison, Permanent Pigments, an oil colour producing company from Cincinnati, Ohio developed the first water-based artist acrylic paints. Their new formulation was launched in 1955, under the new company name Liquitex, an abbreviation of "Liquid texture", which Levison believed better captured the product's essence.
Today, Liquitex offers a vast array of intermixable vibrant acrylic paints and mediums, enabling artists to continually explore new and innovative ways of working with Acrylic Colour.
Amanda F.
31/01/2023

5
/5
Very easy to use
Anonymous A.
30/03/2022

5
/5
Very good product and prompt delivery
Anonymous A.
01/03/2022

5
/5
Does the task I purchased it for
Anonymous A.
26/05/2021

4
/5
Does what it's supposed to do. I'm still trying things out.
Anonymous A.
03/04/2021

5
/5
Liquitex varnish has a good reputation and this was good value for money
Anonymous A.
09/11/2018

5
/5
I haven't used this yet but I have a Matt varnish which is perfect for the same brand paints.
Anonymous A.
12/10/2018

5
/5
I've used the Liquitex professional Gloss Varnish for about 15 years, and for the first time have now tried the Satin Varnish. The reason for the switch is because the artwork is quite large (164x122cm), and I didn't want the reflections the gloss creates, which normally doesn't bother me on smaller pieces. The Satin is perfect and I will use it again. I recommend at least two coats.
Anonymous A.
11/01/2018

5
/5
Simply my favourite varnish for acrylic paintings, with a good not-too-shiny finish. I find it always stay clear.