Sale!
You save 41%
You save £11.96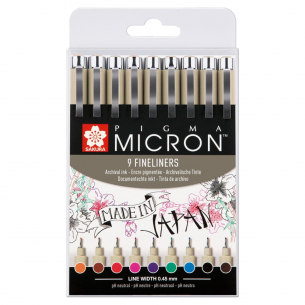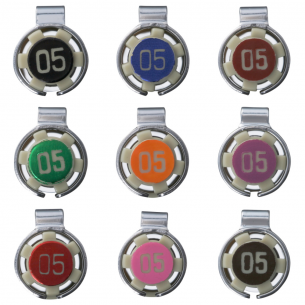 The World's First Professional-Quality Fineliner with Water-Based Pigment Ink!
Set of 9 fineliner pens in assorted colours
Fineliner 05 Line Width: 0.45mm
Bleedproof on most papers 
Permanent, archival quality ink
Waterproof & fade resistant
Does not smear or feather
Designed for use with rulers, templates & other drawing aids
The world's first disposable archival quality pen with water-based pigment ink, the Pigma Micron from Sakura is used loyally by professionals in an incredible number & variety of fields including design, architecture, illustration & even various research and scientific endeavours.
Available in a wide range of sizes & colours, they're waterproof, permanent & fade-resistant.
Ideal for both technical & artistic work, the long metal tip is designed for use with various drawing aids & tools such as rulers & templates without the potential issue of damaging the fine nib.  
Containing a total of 9 pens in various colours, each with an 0.45mm line width, this set allows for a broad range of creative possibilities.
9 x Colours Included
49: Black
19: Red
36: Blue
29: Green
12: Brown
24: Purple
5: Orange
21: Pink / Rose
117: Sepia
Angela M.
16/10/2023

5
/5
Beautiful pens. Lovely to use.