Sale!
You save 27%
You save £37.00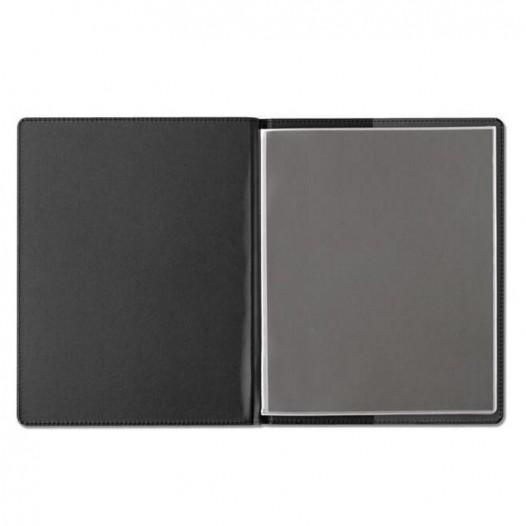 Beautiful leather-look portfolios
Available in A3 & A4 sizes 
Portrait orientation
Acid-free
20 sleeves
The PRAT Paris Siva Classic Press Book is ideal for professionally and beautifully presenting documents and visual work, including prints and flat artwork. It has a semi-rigid cover to keep your work safe and secure, made from durable and luxurious leather-look synthetic material. The cover is sewn together with black saddle stitching, for a stylish and neat finish.
This press book is available in two sizes (A4 or A3) to fit a variety of work, and comes with 20 sleeves (in the corresponding page size) which are permanently welded to the spine. As the sleeves are not removable, they are all the more secure to store your work in.
Sleeves are made from non-stick, super-clear polypropylene, which is archival quality, meaning you can store your work for long periods of time without risk of yellowing and compromising its appearance and visibility.
Each sleeve also includes an acid-free black paper insert, which (in addition to providing extra protection to your work) can be used to give a professional and sleek backing to documents and images which do not quite fill the whole page.