Sale!
You save 20%
You save 20%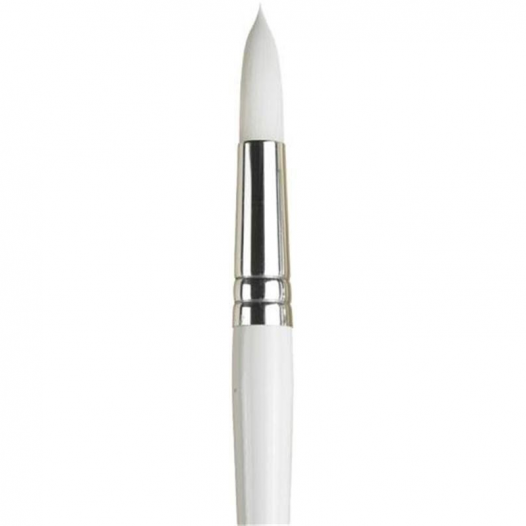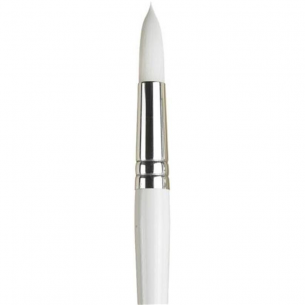 Perfect for use with all types of water-based paint
Durable and soft
Great for beginners, hobbyists, crafters and students
Good colour-carrying capacity
Maintain their shape well
Ideal for a variety of approaches and techniques
This Polar Brush range from Pro Arte offers the sound performance you would expect from one of the world leaders in brush making. Perfect for use with all types of water-based paint, this range of durable but soft brushes are perfect for beginners, hobbyists, crafters and students alike.
They provide excellent spring and colour holding properties and offer extremely good value for money. Each features an aluminium ferrule with a white polished handle. The approximate brush length is 18cm and the larger sizes may have longer handles.
They produce soft clean paint applications and their white nylon fibres have a good-colour carrying capacity whilst maintaining their shape well. They are available in three different shapes, round, flat and fan, and in a multitude of sizes to suit a variety of approaches and techniques.
Nicola W.
14/05/2023

5
/5
My fave brushes for oil painting. Cheap, but they last. No loose bristles.
Pamela M.
13/03/2023

5
/5
These brushes were required for the class and they work like they are supposed to.
Anonymous A.
07/02/2020

5
/5
Good brushes for acrylic
Anonymous A.
05/04/2019

5
/5
These are the longest lasting brushes that I have found for use in my hobby of painting model buses with enamel paints.
Anonymous A.
06/07/2018

5
/5
A really excellent product
Anonymous A.
02/04/2018

5
/5
I bought the size 20 round. Lovely brush, an affordable large round brush with good water holding ability.
Anonymous A.
28/03/2018

5
/5
great
Anonymous A.
14/02/2018

5
/5
Not used them yet but look good.