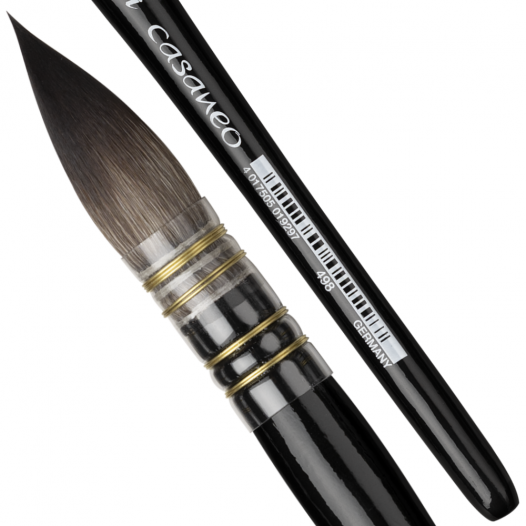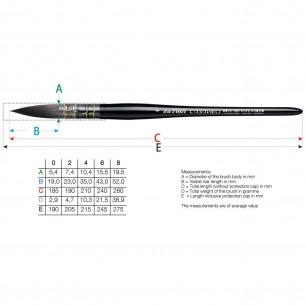 Range of sizes available
Sold individually
Media:  Watercolour
Fibre:  Synthetic Squirrel Hair
Head:  Round / Wash
Ferrule:  Traditionally Bound - Plastic Quill
Handle:  Short, Black, Lacquered
Casaneo from Da Vinci is a revolutionary vegan range of cost-effective, environmentally conscious watercolour brushes, designed as an alternative to traditional materials.
Across almost 20 different forms, the 100% synthetic fibres are incredibly soft & absorbent, with a unique "wavy" structure that allows them to mimic natural squirrel hair.
Whilst functioning similarly to wash brushes of other ranges, the 498 Casaneo version has an almost range of applications.
The variety of sizes on offer all feature the same fine point, superior absorbency, tensile strength & soft, smooth movement.  Essentially making these ideal for anything from finer details all the way to large-scale watercolour work (washes or backgrounds, for instance).
Traditionally bound using wire or goose quills, the Casaneo range instead uses a plastic alternative in order to remain animal-friendly throughout their many variations.