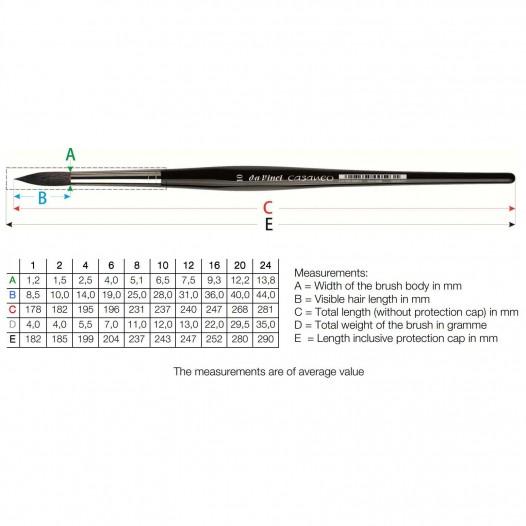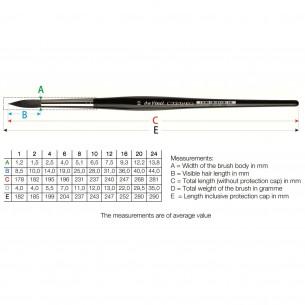 Range of sizes available
Sold individually
Media:  Watercolour
Fibre:  Synthetic Squirrel Hair
Head:  Round
Ferrule:  So-Called Silver
Handle:  Short, Black, Lacquered
Casaneo from Da Vinci is a revolutionary vegan range of cost-effective, environmentally conscious watercolour brushes, designed as an alternative to traditional materials.
Across almost 20 different forms, the 100% synthetic fibres are incredibly soft & absorbent, with a unique "wavy" structure that allows them to mimic natural squirrel hair. 
5598 Round brushes are fantastic "all rounders", malleable enough to create anything from finer detailed work all the way to background washes.