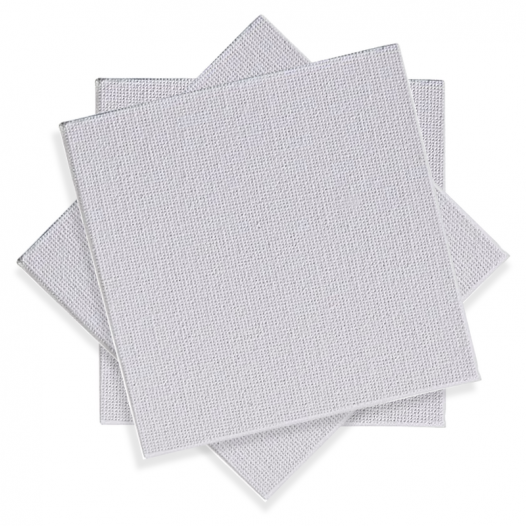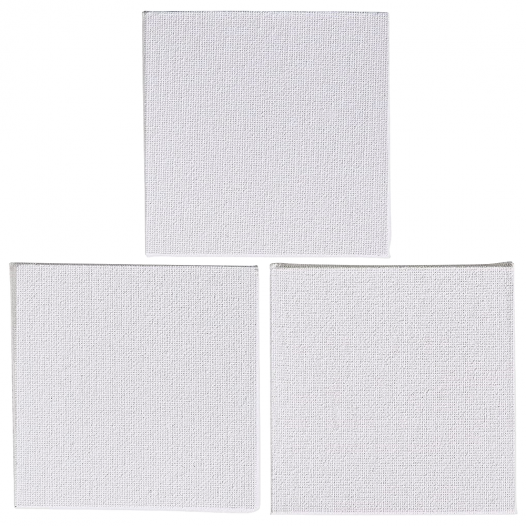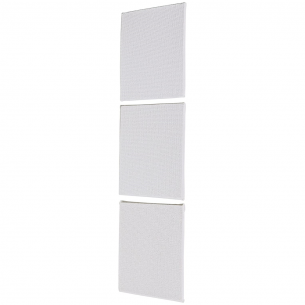 Pack of 3
Miniature canvas boards
Size: 10 x 10cm (approx. 4 x 4")
100% cotton canvas
Acid-free & pre-primed
Stretched over a rigid base
Cost-effective alternative to stretched canvas
Suitable for oil colours, acrylic or mixed-media work
Popular with artists across world in a number of disciplines, this pack of 3 mini canvas boards from Pebeo features pre-primed, 100% acid-free cotton canvas that has been stretched securely over a rigid base for a professional level finish.
With each measuring 10 x 10cm, they're fantastic for making a series of miniature masterpieces, experimenting with new techniques & mediums or as cute, thoughtful, handmade gifts that are compact, lightweight & easy to frame.
Cost-effective & versatile, they're able to be used with a variety of mediums including oil, acrylic, gouache, markers, mixed-media & more!
Anonymous A.
17/12/2021

3
/5
About a third of the canvasboards were glued inaccurately meaning I had to slice open the edges and re-glue them. The edges need to be accurate as they are all being used in one artwork, touching edge to edge. Some had dirty marks on them also, meaning I had to paint a layer of gesso on all of them.
Anonymous A.
17/11/2021

5
/5
A very economical pack of 3 small canvas boards. Just what I wanted
Anonymous A.
03/08/2020

3
/5
just fine for the price
Anonymous A.
14/12/2018

5
/5
Adorable!