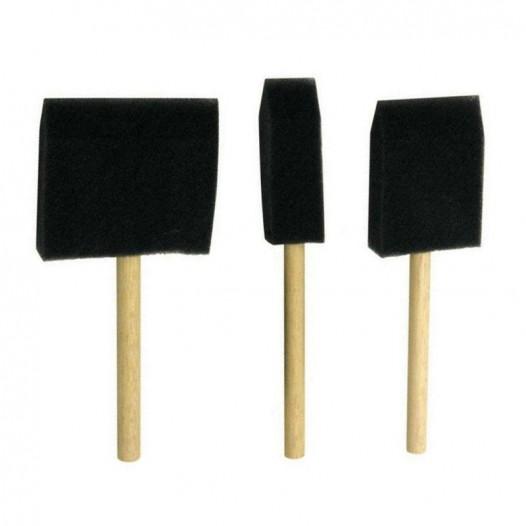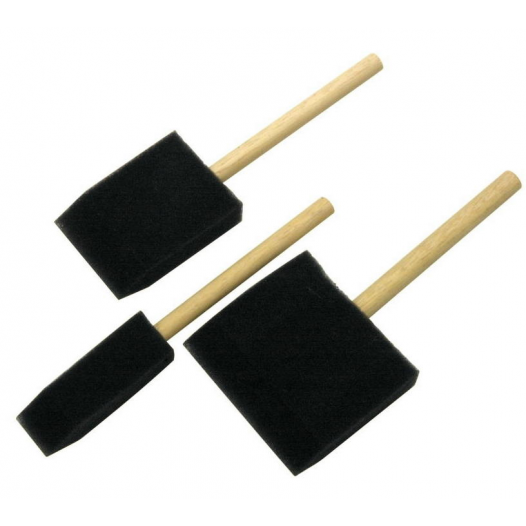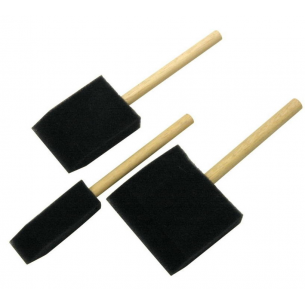 Foam Brushes
Perfect for applying paints and finishes over large surfaces
Great for painting and varnishing
Don't leave brush strokes
Easy to use and clean
Suitable for oil and water-based products
Available in a range of sizes
Foam brushes are perfect for applying paints and finishes over large surfaces as an alternative to standard bristle brushes. They are ideal for painting and varnishing, and are quick and easy to both use and clean. Foam paint brushes don't leave any brush marks either and are suitable for both oil and water-based products (except shellac or lacquer), including paint, stains and varnishes for your work. The sponge paint brushes also have a long and sturdy wooden handle to provide ideal support while you work on your canvas, paper pad, pottery or even ceramic work.
Unlike bristle brushes, foam brushes don't leave brush strokes on your artwork, but are rather likened to a sponge paint brush - this makes them ideal for applying paints and finishes over large surfaces in even layers. They are also great for projects that require a lot of subtle layering, as the foam will hold less paint than a bristle brush, resulting in a softer finish and meaning your paint or varnish will go further.
Foam brushes are quick and easy to use and clean, meaning you can use each foam brush multiple times before needing to invest in new ones. Our foam brushes offer a range of sizes and a strong wooden handle for ease of use. Cowling & Wilcox's great value foam brushes are the ideal choice for artists of all levels, from beginner to professional artists. The flexibility of foam paint brushes mean they are an artist essential and should be a staple of every artist's array of brushes.
Bob E.
03/09/2022

5
/5
Does what it says!
Anonymous A.
11/09/2019

5
/5
Easy to use