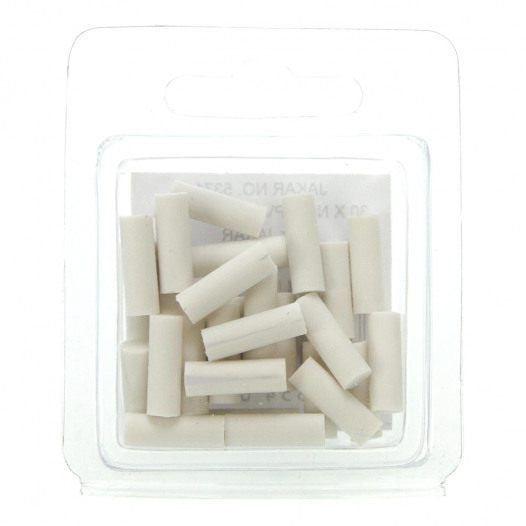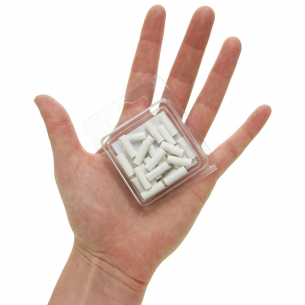 Length: 14mm
Shape: Round
Pack Size: 30
A pack of replacement erasers
Hardwearing, rounded rubber tips
Only suitable for use with the Electric Eraser Pen!
A pack of 30 replacement eraser tips for the lightweight, easy-to-use Electric Eraser Pen from Jakar.
With an easy installation, these eraser tips are designed to rotate at high speeds for effortless, controlled erasure.
Their compact size is perfect for keeping in a pocket, pencil case or backpack for convenient access at any given time whether at home, school or the office.
Anonymous A.
20/10/2020

5
/5
Not opened yet.
Anonymous A.
19/12/2018

5
/5
very good
Anonymous A.
13/02/2018

5
/5
Good value.
Anonymous A.
20/09/2017

5
/5
Great for lifting graphite for hair etc.
Anonymous A.
09/03/2017

4
/5
This is a refill pack for the battery operated rubber.