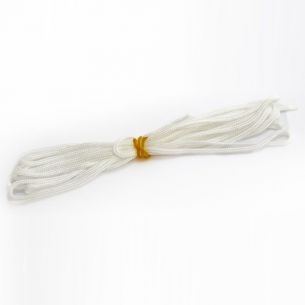 White Nylon Cord (3m)
White nylon picture cord
High-tensile strength
Can be easily cut with scissors
Length: 3m
Maximum Weight: 30kg
'X' Picture hanging accessories have all been designed to answer all of your picture hanging needs, at an affordable price.
3m in length & made using white nylon material, this Cord is ideal for displaying your memories, designs & more!
Each Cord can hold a maximum of 30kg, whilst being soft enough to cut with a simple pair of scissors to any desired length.
Anonymous A.
11/05/2022

5
/5
Just what was needed!
Anonymous A.
21/12/2020

5
/5
Widely available cord at a good price