Sale!
You save 12%
You save 20%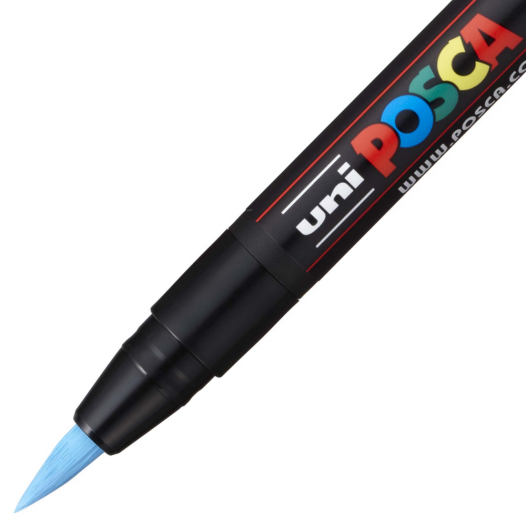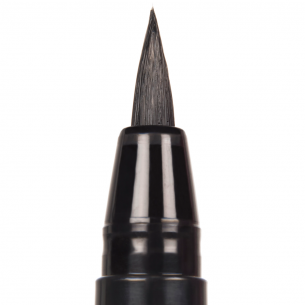 Pick Colours
Nib: PCF-350
Nib Size: 1 - 10mm
Nib Shape: Brush
Colours Available: 10
Sold Individually
High-quality, water-based paint markers
Lightfast, matt, opaque & water-resistant
Stable pigments with strong UV resistance
Permanent on porous surfaces (wood, textiles etc.)
Erasable on non-porous surfaces (glass, plastic etc.)
Able to produce a wide range of strokes from 1 - 10mm thanks to its flexible brush tip, the POSCA PCF-350 is ideal for calligraphy, lettering, colouring & producing more "natural" strokes easily.
Whilst other "brush tipped" markers use a longer, flexible felt tip, the PCF-350 instead has individual synthetic bristles that effectively recreate the experience of using a traditional brush combined with the unique qualities of the POSCA range.
Equally adept at both careful finishing work & uninhibited creation, able to produce bold lines or a more recognisable brush stroke for flair.  Thanks to this versatility, the PCF-350 is popular amongst a broad variety of creatives including sculptors, calligraphy enthusiasts & graphic artists looking for a brush that paints without drips or complications.
Control exactly how much paint you would like at any time, simply by using the small button included on the opposite end of the barrel.
POSCA Range
With a total of 66 colours, 8 line widths & 5 nib shapes, POSCA markers make it easier than ever to produce bold, beautiful work on almost any surface including fabric, glass, metal, paper, card, wood & stone!
Acid-free & richly pigmented, their uniquely opaque water-based paint is fully intermixable (when wet) & dries quickly for a matt water-resistant finish that can be varnished, layered and more. 
Each marker also features a small internal ball in their barrel that works to effectively mix the paint itself (similar to a spray paint can) & the hardwearing tips are made using wear-resistant acrylic or plastic.
In fact, a number of these tips are also washable & replaceable (PC-1MC, PC-3M, PC-5M, PC-7M, PC-8K & PC-17K) or even reversible (PC-3M & PC-5M) for a longer lasting marker.
How do I activate my new POSCA marker?
Anonymous A.
15/05/2021

5
/5
Really nice to use
Anonymous A.
23/04/2021

5
/5
Meet my expectations
Anonymous A.
25/10/2018

5
/5
Nice markers.
Anonymous A.
29/09/2018

5
/5
Really great product- great not just for filling larger areas with black/white/red/whatever your favourite colour is, but for the occasional 'spatter' effects too.
Anonymous A.
28/07/2017

5
/5
as described