Sale!
You save 20%
You save 20%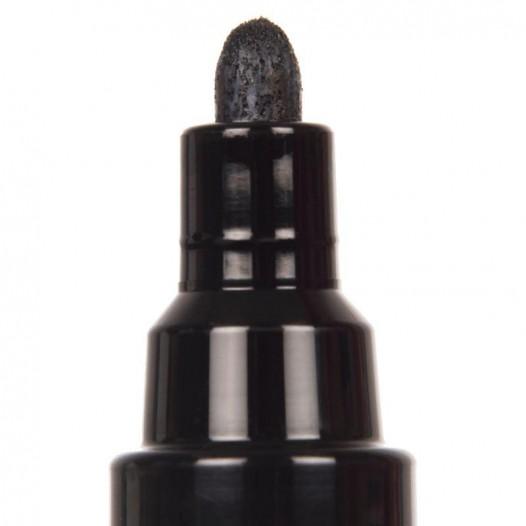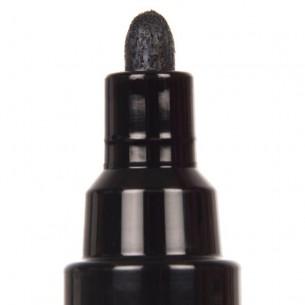 Pick Colours
Water-based pigment inks
Lightfast and water-resistant
Permanent on wood, textiles and cardboard
Erasable on smooth surfaces (e.g. glass)
Write on virtually any surface
Won't bleed through paper
Video: Colour your world with POSCA Paint Markers
POSCA Paint Markers use water-based pigment ink that is lightfast and water-resistant, and are available with a range of nibs that offer the user a fantastic array of design choices. They are permanent on wood, textiles and cardboard, and are erasable on smooth surfaces such as glass, metal, plastic, glazed ceramic and porcelain. Use a fixative on smooth surfaces to make your designs permanent.
The PC-5M's versatile bullet tip offers unlimited freedom of use. It adapts to all types of creation.
Usage
The medium tip of the PC-5M is the most versatile in the POSCA range. Providing a clear, precise line and beautiful colour, it is appreciated by both professionals and amateurs.
Application
The PC-5M suits all sorts of people: artists and creative professionals such as architects and designers; fans of creative hobbies and home decoration; surfers and skaters wanting a new look for their boards. Its ease of use makes it ideal for beginners to explore their creativity.
Versatile
With its 1.8–2.5mm tip, the PC-5M offers wide freedom of use.
Multi-purpose
It is ideal for customising porous, irregular surfaces such as wood, stone, concrete etc.
Extensive
It is available in the widest variety of colours in the range: nearly 40 shades, including 4 fluorescent and 8 metallic.
Convenient
Its tip is easily reversible.
Julie K.
06/02/2023

5
/5
Item worked precisely as described
M. M.
12/04/2022

5
/5
Such a joy to use - I need every colour available!
Anonymous A.
27/07/2020

5
/5
Exactly what we wanted.
Anonymous A.
04/04/2019

5
/5
Love these, great fun. I use it for mixed media artwork
Anonymous A.
04/03/2019

4
/5
Maybe a bit thick! Look closely at dimensions
Anonymous A.
26/01/2019

5
/5
Excellant mixed media product love to add detsil with these
Anonymous A.
21/12/2018

5
/5
Good quality
Anonymous A.
24/07/2018

5
/5
Fantastic
Anonymous A.
24/07/2018

5
/5
Does exactly what it says, the lines are a dense matt and the pen is durable
Anonymous A.
19/06/2018

5
/5
Great for windows and black paper
Anonymous A.
12/08/2017

5
/5
LOVE THESE PENS! - DO EXACTLY WHAT THEY ARE SUPPOSED TO. GREAT COLOUR RANGE TOO. EXCELLENT!
Anonymous A.
15/06/2017

3
/5
Not as good as I thought they would be. I like the gold and silver pens and will use them to decorate greetings cards.