Sale!
You save 15%
You save 20%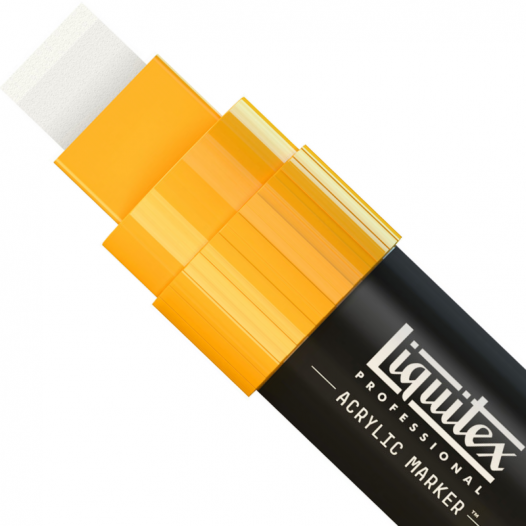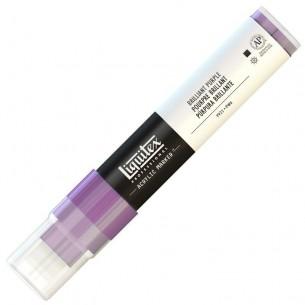 Pick Colours
Nib: Chisel
Size: 15mm
Sold individually
Professional acrylic paint markers
Available in 50 vibrant colours
Made using fine art pigments
Permanent, lightfast & archival
Dries to a satin, water-resistant finish
Intermixable with full LQX acrylic colours
An assorted pack of replacement nibs are available here.
These wide paint markers from Liquitex have a 15mm chisel nib, ideal for covering larger areas such as backgrounds quickly & efficiently, whether that's on canvas, glass, wood, metal, textiles & more! 
Providing the ultimate control over your work, this outstanding, versatile range of professional acrylic fine art markers is available in 2 size options (2mm & 15mm) with replaceable nibs for longevity.  Incorporating a "ball & pump" valve system for a precise, controlled & measured flow, simply shake to mix the contents & press the nib down to begin absorbing the paint for immediate use.
Available in up to 50 permanent colours made using highly lightfast, artist-quality pigments that are fully intermixable with their acrylic paints & inks for unlimited creative possibilities.
Deborah P.
19/02/2023

5
/5
Lots of great yummy colour to use in mixed media art
Anonymous A.
11/11/2021

5
/5
Bought to compliment my existing markers. Delighted
Anonymous A.
11/11/2021

5
/5
Excellent product for my scrapbooking and mixed media projects. Paint flows easily and dries shiny. Creates lots of different effects and is so easy to use and store
Anonymous A.
02/07/2020

5
/5
I really enjoy using them. They work for me.
Anonymous A.
08/05/2020

5
/5
I bought some of these a few years ago ,and was so pleased to find them on your website again.I've just completed a portrait with the new colours.They re brilliant.Thanks.
Anonymous A.
23/03/2018

5
/5
Very useful and handy product.
Anonymous A.
01/03/2018

5
/5
Love it
Anonymous A.
12/07/2017

5
/5
Excellent markers delivering great colour. Great to combine with other mediums.
Anonymous A.
14/03/2017

5
/5
Versatile usage