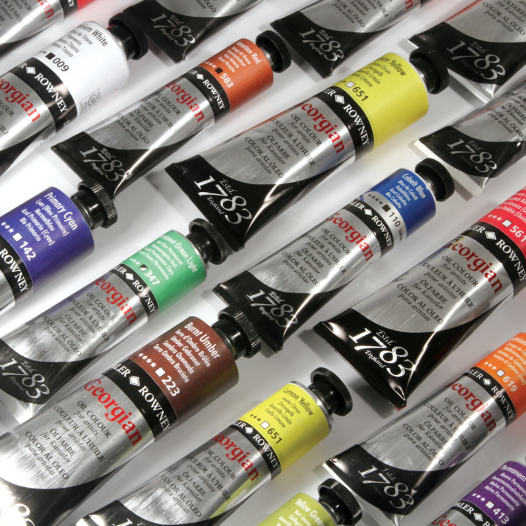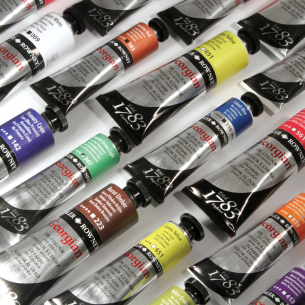 Pick Colours
Size: 38ml
Colour(s): 56
Sold Individually
Made using permanent, organic pigments
Traditionally crafted & triple-milled
Highly-pigmented, lightfast colours
Durable, reliable & low odour
Smooth "buttery" consistency
The Georgian Oil colour range from Daler-Rowney is ideal for newcomers, students & the budget-conscious artist looking to work using traditional oils.
The full range of 56 colours have been crafted using carefully selected permanent, organic pigments that provide the highest standards of durability, reliability & lightfastness.  Rich & low odour, each batch is tested to ensure consistent tint & texture.  Triple-milled for a viscosity & smooth texture that allows for a variety of techniques, including impasto.
Surface dry between 4-7 days after application (dependent on environmental factors, of course), with no colour shift during the drying process.
Video: Daler-Rowney Georgian Oil - Stefan Smit + Chris Valentine
Patricia W.
23/04/2023

4
/5
Not used as yet, but expect to be a good as others in range.
Angela H.
13/03/2023

5
/5
Good price for this
Anastasia K.
12/02/2023

5
/5
beswt