Sale!
You save 49%
You save £5.25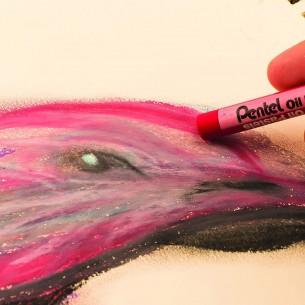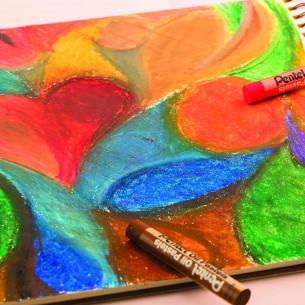 Brilliant, fade-resistant colours
Creamy-softness makes colours easy to lay down
Pastels apply smoothly and blend easily

Slow drying time - work on a piece for several weeks

Ideal for most types of paper, as well as canvas, oil & acrylic boards
Pentel Oil Pastels 
This set of oil pastels from Pentel are long-lasting and fade resistant with lovely blending properties. With excellent colour and a creamy-soft texture, this Pentel oil pastel set is also extremely economical.  If you're a beginner, why not start with a smaller set and build your confidence? If you're a student, look no further for affordable quality artist oil pastels. Or, if you're a more experienced artist, unleash your creativity and experiment with the full range of Pentel Oil Pastel colours!
How to use Pentel Oil Pastels
Using Pentel Oil Pastels couldn't be easier. These pastels apply smoothly and blend easily using cotton buds, fingers or tortillon for subtle shades, tints and colour mixtures. Most types of paper (including pastel, watercolour, cartridge, craft etc.), as well as canvas, oil and acrylic boards, are suitable for these Pentel Oil Pastels. For best results, a surface with a rougher texture will give your artwork a more interesting finish, like all sets of oil pastels.
Pentel Oil Pastels are also great to use in conjunction with watercolours, oil paints and soft pastels. Beginners and professional artists alike are encouraged to experiment to discover your favourite combination for your artwork. This set of oil pastels contains 25 brilliant colours for you to enjoy.
Sarah W.
12/01/2023

5
/5
good product
Anonymous A.
19/02/2021

5
/5
Good quality , excellent price
Anonymous A.
22/11/2020

5
/5
I was very pleased with the oil pastel set. There were a lovely range of colours for very reasonable price. I can definitely recommend this product.