Sale!
You save 29%
You save £8.56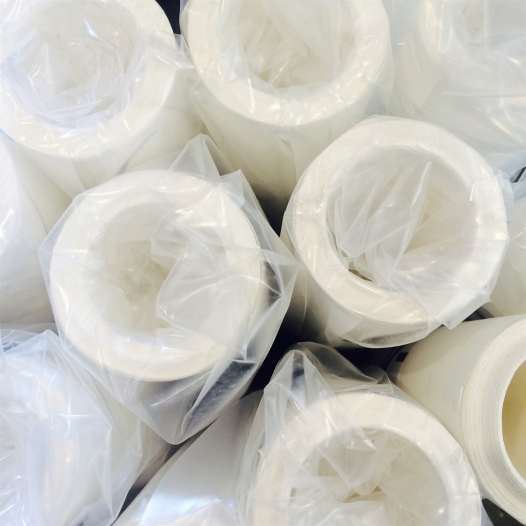 Premium cartridge paper roll
Highly economical
Manufactured using modern & traditional methods
Weight: 120gsm
Each roll measures 1.5m x 10m
Video: Fabriano Mould Made Paper Production
Having the correct surface is essential in determining the finish of a piece of work. Fabriano has a worldwide reputation for the finest artists' paper, established by its history in the paper industry dating back to the 13th century. 
Manufactured using both modern and traditional methods, the Fabriano Accademia Economy Drawing Paper Roll is an inexpensive smooth artist paper, particularly suitable for pencil and charcoal work.
What is Cartridge Paper?

An uncoated type of drawing or printing paper, Cartridge Paper is made from bleached sulphate wood pulp, with an addition of esparto grass. Its name derives from the paper's original use in making paper cartridges for firearms.
Why choose Fabriano Accademia Artist Paper?
Made from high quality lignin free and acid free cellulose, Fabriano Accademia Economy Drawing Paper Roll is produced using 100% Elemental Chlorine Free (ECF) pulp. The 120gsm weight of this paper ensures it is suitable for artists working with Pencil, Charcoal, Pastel  and Ink.
The following videos illustrate how Fabriano Accademia Economy Drawing Paper Roll an ideal support for Pencil, Willow Charcoal and Pastel.
Who are Fabriano?
Named after the small town in Italy where it originated, Fabriano has been associated with quality paper production since the second half of the 13th century, but it was only in 1782, when entrepreneur Pietro Miliani founded Cartiere Miliani that the company established its leadership within the paper industry. The business expanded and assumed a number of guises, before adopting the title "Cartiere Miliani Fabriano" in 1947.
Today, Fabriano is part of the Fedrigoni Group of Verona, having joined on 21st March 2002. 
Cristina C.
30/06/2022

5
/5
Great value for money
Jean F.
11/06/2021

5
/5
Perfect for what I need. Thank you
Anonymous A.
04/03/2021

5
/5
Very beautiful paper! I would always recimmend
Anonymous A.
10/12/2020

5
/5
GOOD
Anonymous A.
14/05/2019

5
/5
Nice bit of paper!
Anonymous A.
20/03/2019

5
/5
as described
Anonymous A.
01/02/2019

5
/5
huge paper, love it! Wonderful price!
Anonymous A.
06/08/2018

4
/5
as expected
Anonymous A.
31/07/2018

5
/5
Good quality, definitely value for money
Anonymous A.
02/08/2017

5
/5
good product, pleased with the quality, strong and enjoyable to work with. worked well for me even in the 5m lengths i was using.
Anonymous A.
23/12/2016

5
/5
Exactly what I needed and would definitely get again.