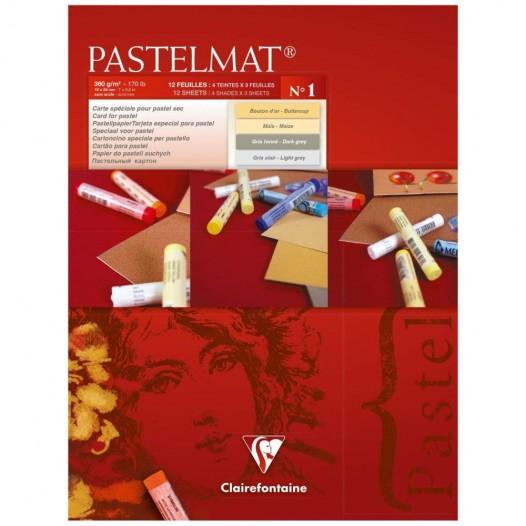 High-quality 18 x 24cm pastel pads
Available in several variations
Featuring 12 sheets of 360gsm paper
Archival-quality & acid-free
Suitable for all dry techniques
Pastelmat pads from Clairefontaine are user-friendly for newcomers, while still being able to support advanced techniques for professionals, making them the trusted surface for pastel artists.
Each pad boasts 12 sheets of archival-quality, acid-free & 100% natural heavyweight 360gsm paper.
Produced using fine particles of cellulose plant fibres and no abrasive chemicals, the texture is uniquely suited to pastel work, whilst the range of colours available accommodates both light & dark-toned work.
Sporting a velour surface that not only absorbs a large amount of pigment, but also actively works to "tame" pastels & reduce dust as you work.
All of this benefits your artwork with enhanced colour vibrancy, tighter control with smooth, buttery strokes & stability (even without fixatives).