Sale!
You save 41%
You save £24.00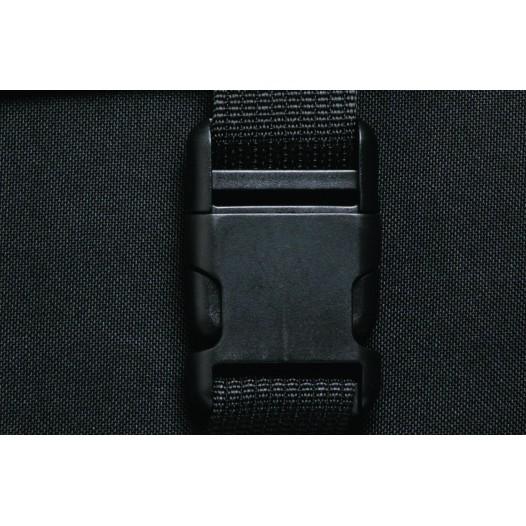 Available in A1, A3 & A3 sizes
Designed for heavy duty use
Made from water-resistant nylon
Reinforced side for rigidity and protection
70mm gussett
Comfortable handle
Adjustable shoulder strap
This Designer Case from Mapac is the perfect solution for transporting and storing prints, posters and artworks - as well as sketchbooks and pads. It is made from heavy duty, water-resistant fabric and comes with an adjustable shoulder strap. The A1 size case also features a side comfort grip handle for extra convenience.

The Designer Case has a wide 70mm gusset, which makes it ideal for holding several pieces at the same time and features optional side reinforcements for rigidity and extra protection.
Darren B.
20/11/2023

5
/5
An excellent product. Good design.
Lise P.
25/06/2023
2
/5
A very sturdy portfolio which I what I expected, however it is quite heavy even without paintings and it smells of cigarettes, maybe it's the materials that smells like that? I had to leave it in the garage for the past week - and the smell is weaker but still there!
› Comment from Cowling & Wilcox Ltd. the 14/06/2023
Thank you for taking the time to review our product. I'm sorry you found it ot be rather heavy and smokey. It's definitely built sturdily to protect artwork hence the extra weight. I'm not sure what the smokiness could be. I can assure you it's stored in a clean environment well way from any smoke so I can only assume it may be the rubber/plastic reinforcement which needed a bit of airing especillay in this weather. I'm sorry about this. Kind regards, Guy.
Jane R.
01/04/2023

5
/5
Very good,
Anonymous A.
25/01/2021

5
/5
item is for me top of the range and I would recommend to any one who requires a large volume A2 case
Anonymous A.
30/12/2020

3
/5
I can't really comment as this is a gift for my granddaughter. However on comparing with products from other companies it seems good value for money.
Anonymous A.
20/11/2020

5
/5
Looks very sturdy sure my husband will love it
Anonymous A.
19/10/2020

5
/5
Just correct size. Shoulder strap and buckle, so no zip to break. Robust, good width.
Anonymous A.
20/05/2019

5
/5
exactly what i wanted
Anonymous A.
01/08/2018

5
/5
Sturdy and capacious. A little heavy.
Anonymous A.
19/06/2018

5
/5
I needed an A1 art carrier at least 8mm thick, and without hanging rings. This case is *perfect*! Well made, well finished and looks very good. Very pleased with my purchase.
Anonymous A.
14/12/2016

3
/5
Very nice
Anonymous A.
08/12/2016

5
/5
Good