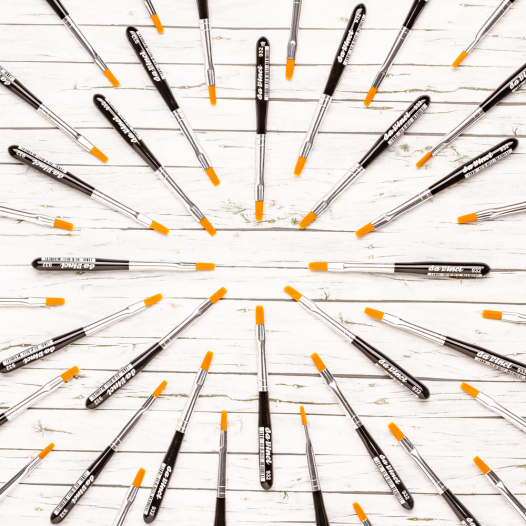 Extra short handle
Quality synthetic fibress
Ideal for painting small works outdoors
High elasticity
Can be cleaned easily
94mm end to end
Video: Da Vinci XS Synthetic Brush 932 Demo

This adorable little brush is great fun - with an extra short handle and made with quality Da Vinci synthetic fibres it offers an enjoyable painting experience, particularly when painting small works or when painting outdoors.
The Da Vinci XS offers high elasticity, good receptivity and can be cleaned easily. It works great with all mediums because of its durable fibres. Each brush has a short, black polished handle, and fully measures 94mm from end to end.
Anonymous A.
14/09/2021

5
/5
great prices good service
Anonymous A.
27/03/2018

5
/5
Will try and get different sizes. Very good.
Anonymous A.
03/06/2017

5
/5
Top quality little brush!