Sale!
You save 20%
You save 20%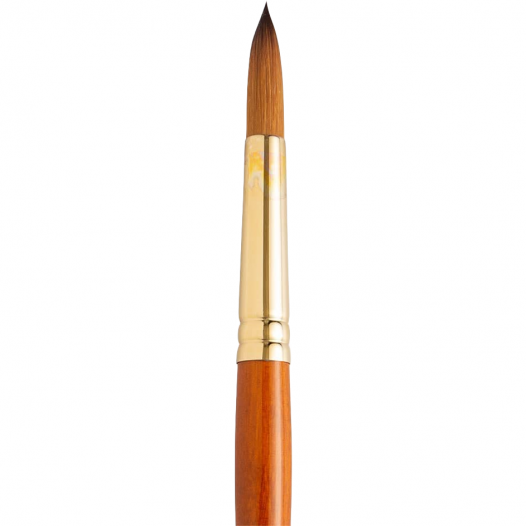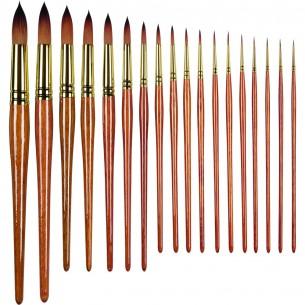 Available in a range of sizes
Sold Individually
Synthetic Prolene filaments
Hardwearing, with great spring
Good colour holding properties
Ideal for lettering and one-stroke work
Seamless gold plate ferrules
Smooth, polished teak handles
The Series 007 from Pro Arte is one of the flagship ranges in their popular "Prolene" collection, ferruled in beautiful gold plate with beautiful teak handles.
Featuring pointed Round tips, these already incredibly versatile brushes have been developed especially for additional reliable control & movement, making them ideal for lettering, borders & general one stroke work.
The Prolene filaments have been made using only the highest quality synthetic materials for a hardwearing, reliable bristle with great colour holding capabilities.
Along with this, they're exceedingly hardwearing & durable, their strong spring working to maintain the point & shape, even through excessive use, making them a wonderful investment.
Anonymous A.
24/02/2022

5
/5
I haven't used the brush yet but it has a good point on it and looks as if it is just what I wanted. I found choosing the correct size very difficult because, although numbered, the numbers and sizes aren't consistent across different brands, and no sizes were given on the web site - only numbers. I feel this should be addressed by Cowling and Wilcox
Anonymous A.
18/01/2022

5
/5
A present for my granddaughter - hope she will appreciate this nice full brush.
Anonymous A.
31/03/2021

5
/5
Love these brushes. Am determined to only buy synthetic from now on. There is no compromise on performance.
Anonymous A.
20/10/2020

5
/5
Good quality brushes.
Anonymous A.
05/08/2020

4
/5
Have only used with black ink - but these brushes give sharp lines and thick coverage where required, as well as managing fine detail really well.
Anonymous A.
04/03/2019

5
/5
Good value
Anonymous A.
20/07/2018

5
/5
Very good