Sale!
You save 31%
You save £5.96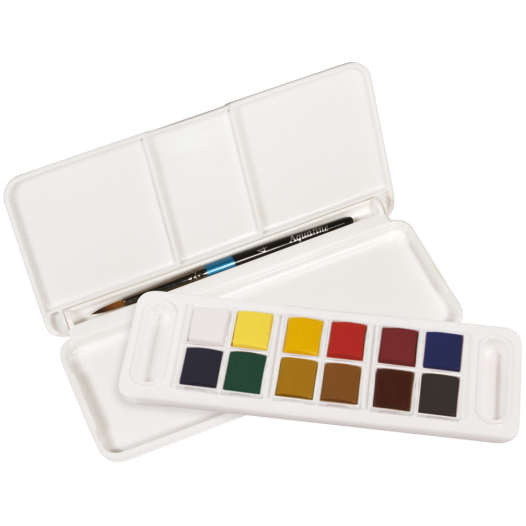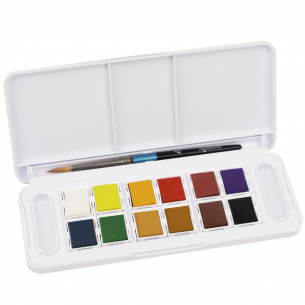 Sleek and stylish
Great for travel and painting outdoors
Includes 12 half pans, a travel brush and 2 reservoirs
High quality pigments
Brilliant selection of colours
Video: Understanding Watercolour With Daler-Rowney Aquafine
This sleek and stylish pocket-sized set features a 3-part mixing palette on the lid, a travel brush and two water reservoirs, alongside 12 half pans of Aquafine Watercolours that can be used together to create more defined tones. Perfect for use on any watercolour surfaces (pads, loose sheets, watercolour sketchbooks and artboards) and brushes. 
Aquafine watercolours are made from a selection of modern high-quality pigments milled to perfection to offer optimal performance and control. They are rich, free-flowing transparent colours with excellent tinting strength and working properties that reliably produce beautiful, delicate washes.
The colours included in this set are as follows: Lemon Yellow, Hooker's Green Dark, Gamboge Hue, Yellow Ochre, Cadmium Red Hue, Raw Sienna, Alizarin Crimson Hue, Light Red, Cobalt Blue Hue, Burnt Sienna, Ultramarine Blue Dark and Payne's Grey.