Sale!
You save 12%
You save 20%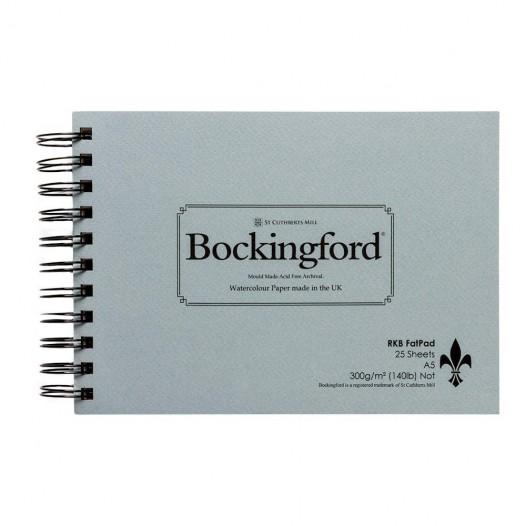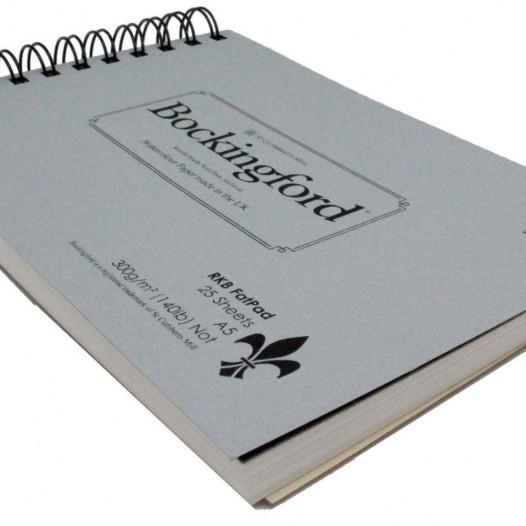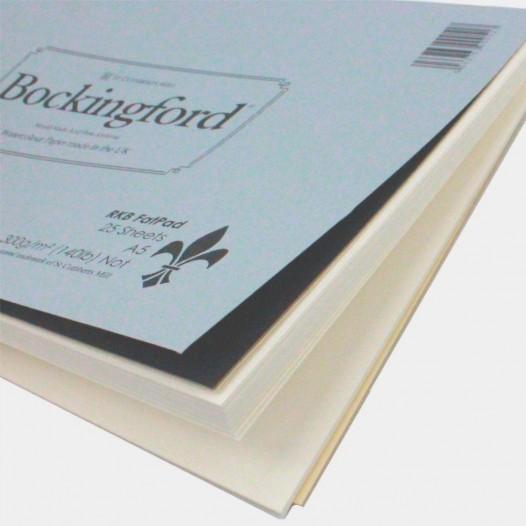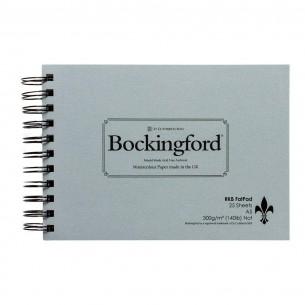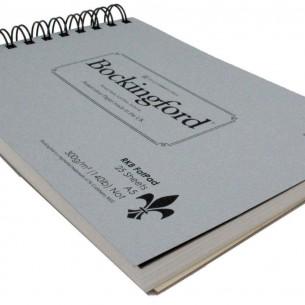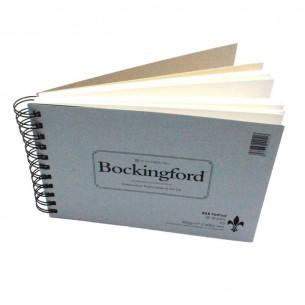 Spiral-Bound Watercolour pad
Landscape Orientation
300gsm NOT paper (cold-pressed)
25 sheets
Available in A3, A4 & A5
Acid-free & mould made
Bockingford Watercolour Paper is proudly manufactured in England, made traditionally on a cylinder mould machine at St. Cuthberts Mill, using only the purest materials to archival standards.

Their Fat Pads are ideal for any & all artists looking for high quality, forgiving & affordable paper.
Available in two textures & several sizes, these spiral-bound landscape pads each contain 25 sheets of 300gsm acid-free paper.
NOT (cold-pressed)
The terms "NOT" and "Cold-Pressed" are interchangeable, so you may see either, but they are referring to the same paper.

This is the most widely available texture, thought to be the easiest surface to work on.
As such, even without experience in the field, what you may be picturing as "watercolour paper" is likely around the right lines.
Very lightly textured, with a slight tooth, allowing for the paint to sink into the surface.
Also sympathetic to more detailed work.
Mould Made
Although these can be mistaken for handmade papers, in fact they simulate this using a mechanised process.
The mould is replaced by a slowly rotating cylinder mould, which picks up the paper stock from the vat.
The paper is then deposited onto a continuously moving woollen felt.
This combines the consistent quality of machine made (fourdrinier) papers, whilst maintaining the individual character of more traditionally handmade papers.
They are of particular interest to artists due to their superior surface stability, beautiful surface texture & resistance to tearing.
Virginia C.
30/06/2022

5
/5
This is the paper that we use in our watercolour class and as we are going out to paint this is the ideal size for me and with stiff cover excellent saves taking extra equipment
Anonymous A.
08/05/2019

5
/5
Great price.
Anonymous A.
12/12/2018

5
/5
Good
Anonymous A.
07/12/2017

5
/5
Excellent
Anonymous A.
30/11/2017

5
/5
Excellent product
Anonymous A.
02/08/2017

5
/5
Great product.
Anonymous A.
08/06/2017

5
/5
Excellent value
Anonymous A.
24/02/2017

4
/5
Good price.
Anonymous A.
23/02/2017

5
/5
my error in ordering but as I will not be eusing this product because of size ,I caanot rate it
Anonymous A.
03/12/2016

5
/5
Still to use.