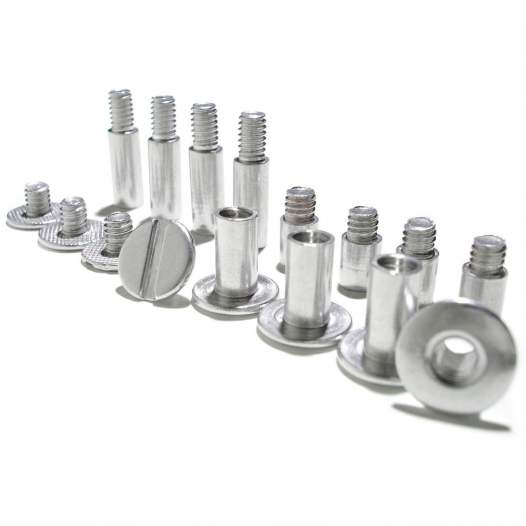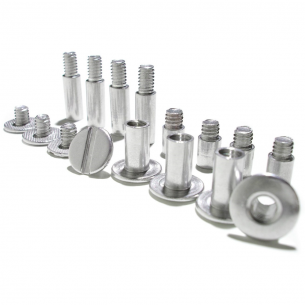 For expanding your screwpost bound portfolio

4 x three-eighth inch posts

4 x one-quarter inch extensions

4 x half-inch extensions

4 x one-quarter inch screws
This Pina Zangaro Screwpost Pack is for expanding your screwpost portfolio or building a new one. The pack consists of an assortment of plated screws and posts. Each pack contains four each of the following: 3/8" posts, 1/4" screws, 1/4" extensions, and 1/2" extensions.

Pina Zangaro products are designed and made in California, USA. They specialize in art and document presentation, using extraordinary design, the best materials available and state-of-the-art manufacturing. Pina Zangaro are redefining the way printed artwork and documents are presented.

They have created a system of books, boxes, cases and related accessories that will ensure that your work is not just noticed, but loved. You need a presentation solution that will make your work stand out from the crowd. That's what they do.