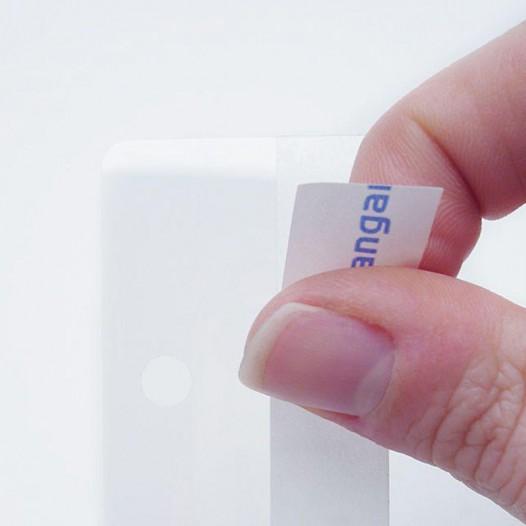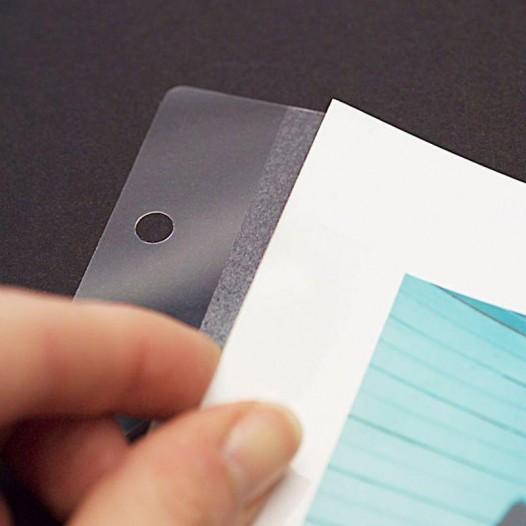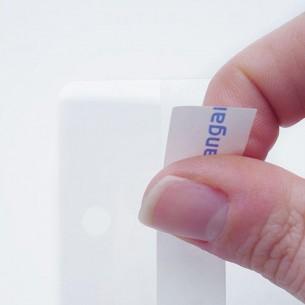 Designed for Pina Zangaro Screwpost Binder Portfolios

Ultra-clear archival-grade polyester construction will not damage artwork

Packs of 10 in a protective metallic resealable bag
Strip overall width = 1.375"
Adhesive strip width = .5"

Made in the USA
What's the simplest way to bind work into a screwpost binder? The Adhesive Hinge Strip. Start by peeling back the release liner to expose the archival adhesive. Then adhere your artwork to the adhesive edge and place the sheet into your book. Strip bends easily so your pages lie flat.