Sale!
You save 28%
You save £7.96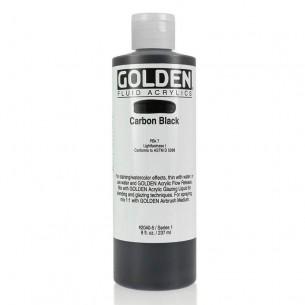 Pick Colours
Available in three colours
Superior pigment quality - no dyes
Offers the same intensity as Heavy Body acrylics
Great for a variety of applications
Can be used with other acrylics
Golden Fluid Acrylics equal the intensity of Golden Heavy Body Acrylics but have an even, flowing characteristic that's useful for dry brush applications, fine details, pouring, spraying, staining techniques and more. These are highly intense, permanent acrylic colours with a consistency that's similar to heavy cream. Produced with only lightfast pigments and no dyes, they offer very strong colours with a silky consistency.
Fluid Acrylics are created by loading an acrylic polymer binder with concentrated levels of quality pigments for a wide selection of permanent and lightfast colours. No fillers or extenders are added and the pigment load is comparable to Golden Heavy Body Acrylics. Fluids allow for smooth flowing applications while retaining colour intensity, tinting strength, film integrity, and adhesion.
These paints blend easily with all acrylic colours, and readily tint gels, mediums, gessoes and grounds. Fluid Acrylics are extremely versatile, and ideal for fine brushwork, glazing, staining, water media techniques and many more. Mix Fluid Acrylics with Airbrush Medium for airbrush application of artwork including textiles.
Tetiana M.
19/07/2022

5
/5
Super, love it