In an art world saturated with so many wonderful forms of watercolour, acrylic & oil paints, you may have come across & overlooked gouache.  First of all, shame on you for overlooking such a great medium, but that aside - have you ever wondered what they could be like?
Although a colloquial description, you can imagine gouache as an exceptionally opaque watercolour... or, if you'd prefer, a perfect middle ground between watercolour & acrylic paints.  Essentially, they're a wonderfully versatile, water-based medium that's popular amongst familiar artists for the range of rich, saturated colours available & their fast-drying properties.
If you're looking to give them a try, you may be wondering to yourself "What surfaces are easiest for applying this paint?" or "Which paper gives the best finish?". If so, we've put together this guide to help you explore your options & identify the best paper for gouache painting. You'll even find some handy tips and tricks, lucky you!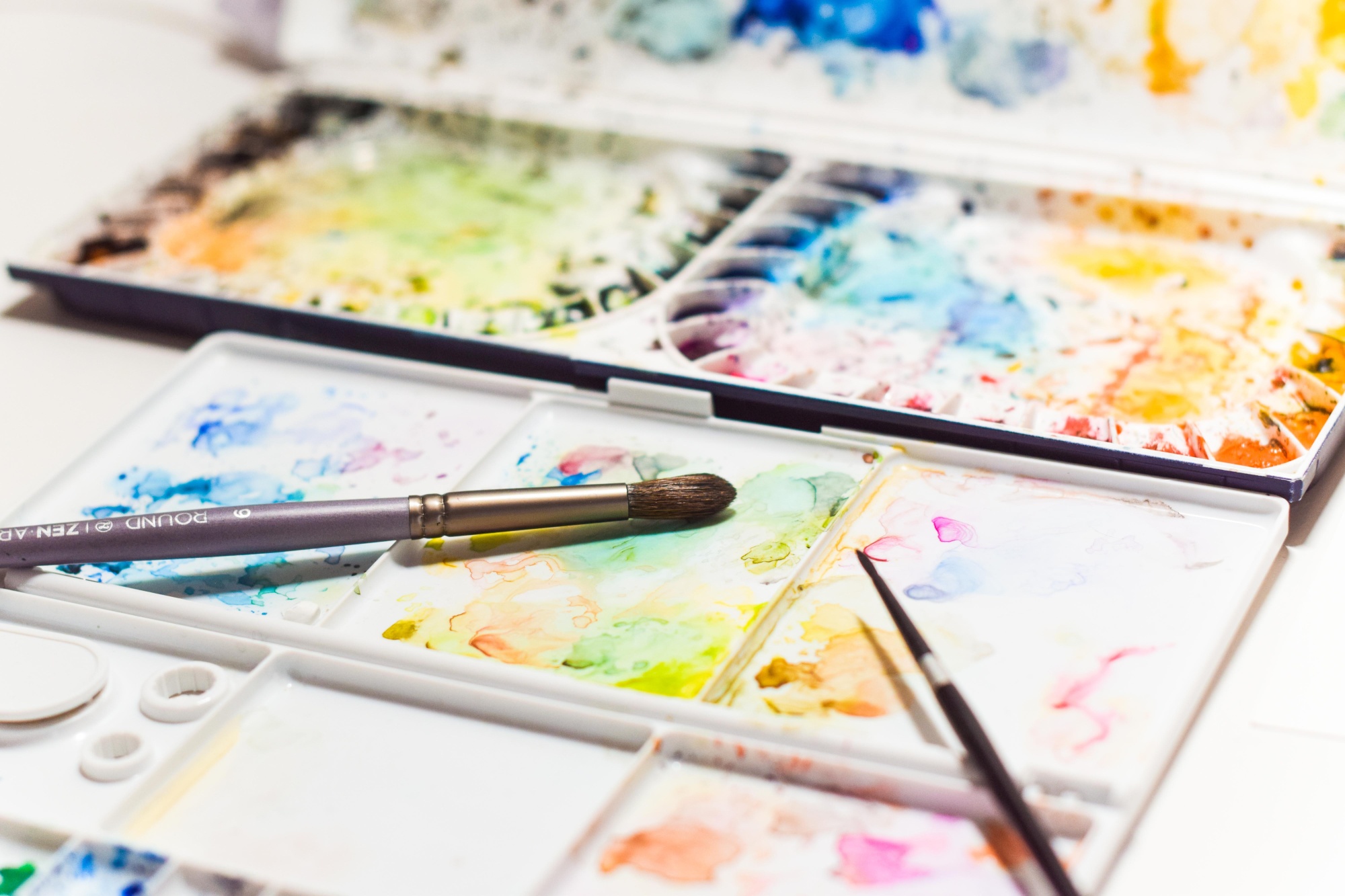 What is Gouache Paint?
A shared trait with watercolours, gouache paint is a combination of pigments, water and a binding agent (normally gum arabic). Despite this similarity, gouache is much more opaque thanks to the amount of white added during the forming process. Thanks to this, along with their additional thickness, less water is needed on your brush when working with them. 
This additional thickness also often has gouache likened to acrylics, however, there are a number of differences that are important to note.  For instance, they differ in their appearance & finish when dry, with gouache having a more matte texture, then of course there's their durability & the suitable surfaces that they work with.
However, despite these differences, if you'd like to create a mixed-media masterpiece, it can be fun to combine them to varying degrees for a range of interesting effects.  You can even mix the two, using their unique traits to create a medium thicker than gouache but slower drying than acrylic.
What is The Best Paper for Gouache Painting?
Due to their water-based nature & the requirement of using additional water when applying them to a surface, we'd recommend using a paper developed to withstand this level of moisture without warping or ripping, such as watercolour paper. 
Not only would watercolour paper be suitable because of the above reasoning, but with a wide range of sizes, weights & textures available (in individual sheets, pads or books), there are plenty of possibilities to suit all preferences.  For instance, Cold Press or Rough options each offer varying levels of texture, but if you're looking to create a piece with a lot of fine details, Hot Press watercolour paper has an incredibly smooth finish, whilst maintaining the absorbent properties of its counterparts.
Alternatively, another option would be mixed-media paper, developed to be suitable for a number of mediums & uses, although with arguably less variations available overall. 
Another thing to consider when choosing paper for gouache is the colour of the paper. Despite their obvious advantages, the majority of watercolour & mixed-media paper come in a "natural" shade, which is more of an off-white tone than the paper you may be used to working with.
Whatever you choose, be sure to double-check both the properties & colour of the paper before committing to a purchase. 
Can you Paint With Gouache on Canvas?
Short answer? Absolutely.
Long answer? It simply all comes down to the preference, what you find easiest to work on & the finish you're looking to achieve.  Ultimately, it's definitely worth experimenting with various canvasses & papers.
Ready to Start Painting With Gouache?
Once you have read our beginner's guide to gouache painting, you may be keen to start planning your next project. At Cowling & Wilcox, we stock a range of the best gouache paint and watercolour paper on the market, as well as a wide variety of other essentials you will need such as paintbrushes and palettes. 
< Back to blog