Painting with acrylics on canvas is a great way for beginners to get into the world of painting. At an affordable cost, you can purchase great quality paints with excellent colour pigments and minimal set-up before you begin painting. A highly versatile medium, you'll be surprised at how easy it is to create an acrylic masterpiece on your canvas. 
But you might be wondering where to start on your acrylic journey. To help, we have put together a guide for acrylic painting for beginners on canvas with all the advice you could need to get started on your art.
What You Will Need
The beauty of acrylic paints is that you won't need a large amount of extra equipment and preparation. However, if you are painting with acrylics on canvas, there are some basic pieces of art equipment you will need, which you may already have around the house.
Acrylic paint brushes: There are no specific types of brush that you should buy before starting to experiment with acrylics. We recommend investing in a selection of different size and shaped brushes, from fine bristle brushes to foam paint brushes.
Acrylic paints: You will, of course, need acrylic paints. Having a large selection of colours will ensure you can create all the shades you will need for your artwork. For a good balance of quality and value for money, student grade paints are a great choice. Browse our range of affordable acrylic paints for beginners today to start painting with acrylics.
Paint palette: To create your ideal shades, you will need to harness the mixability of acrylic paints. You can do so with a paint palette or mixing pot with ease.
Preparing Your Canvas
While a blank canvas might seem like the logical starting place, painting on an unprepared canvas is never beneficial to your artwork. While it's not essential, preparing your canvas with primer and a background wash ensures your paint lasts longer and your artwork has more interesting blank spaces. Gesso helps to close the fabrics of the canvas, ensuring your paint colours aren't absorbed by the fabric of the canvas. This not only saves you money on paint but also creates bolder colours on your canvas.
Browse our range of affordable primers today. If you are considering acrylic painting as a beginner, there are gesso-primed canvases available for purchase, such as the Gesso Wooden Panels from Cowling & Wilcox, to save you the time and effort of priming your canvas yourself. However, if you wish to prime your own canvas, our selection of Stretched Cotton Canvas or Stretched Linen Canvas is the perfect place to start.
Before you begin on the main elements of your painting, putting down a wash or a toned ground is also recommended for a more interesting composition. This can be in keeping with your colour scheme or completely contrasting.
For more detail on how to paint on canvas, check out the advice and tips in our blog.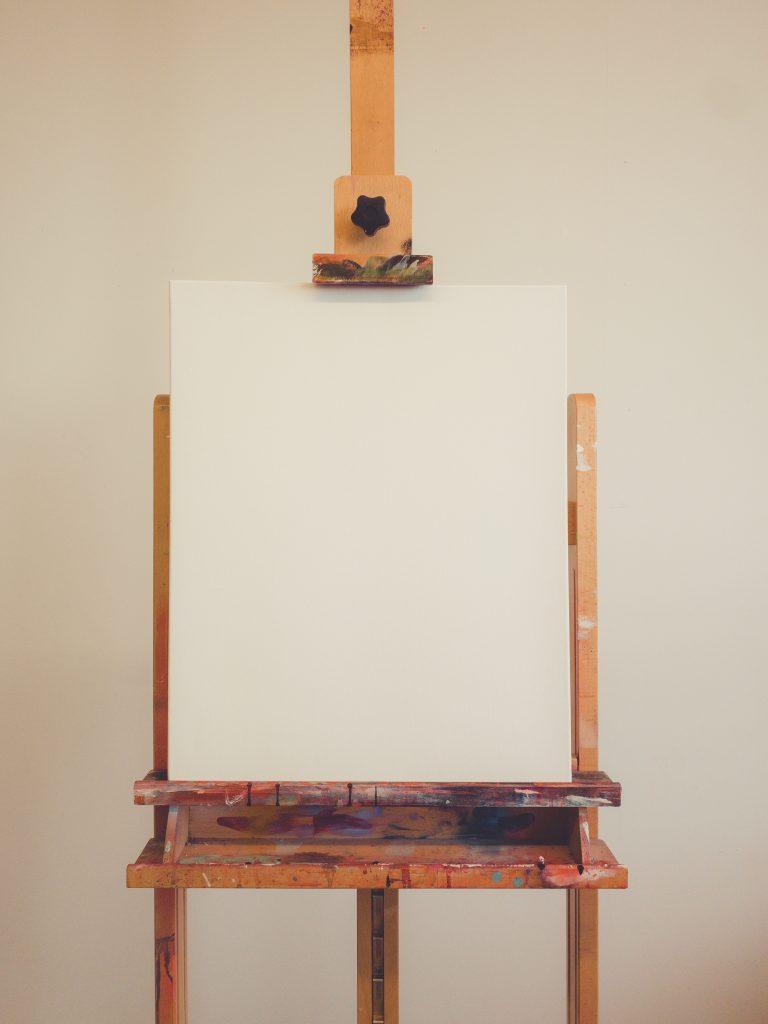 Mixing Acrylic Paint
You will find that a pack of acrylic paints does not have all the shades you require for your artwork. Acrylics are very mixable artist mediums, meaning that you can create any shade of paint you require, so long as you keep the paint moving. You can use a palette, mixing pot, or even piece of plastic to mix your paints before applying them to your prepped canvas.
Another thing to note about acrylic paints is that they dry very quickly. While this may be a benefit for those wanting to layer their paints, it can cause difficulty for those wanting to mix wet paint on the page. To increase the drying times of your acrylic paints, you should incorporate acrylic mediums. These can actually have a variety of effects on your paint consistency. Learn how to give your artwork a boost with acrylic mediums in our blog.
Now Paint!
The final step is to just paint on your canvas! Acrylics are easy to use and get to grips with, and you will quickly learn what works best for you. You can choose to plan out your composition beforehand or just plan as you go – the choice is yours.
< Back to blog