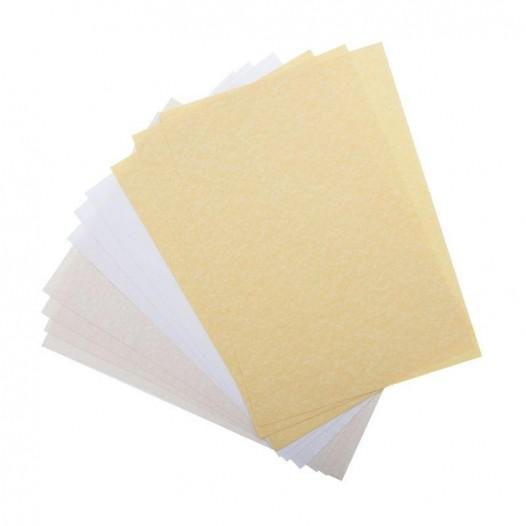 "Ensure that your art is created on the finest paper!"
Designed for calligraphy & writing
Pad of 36 easy-to-tear-out A4 sheets
90gsm parchment
Bleedproof
With 3 Neutral Tones (12 Sheets of Each)
Whether you're just starting out or already a master of the craft, the Manuscript A4 Parchment Pad is ideal for you.
Specifically designed to be the perfect surface for a huge range of different calligraphy techniques & styles.
Containing 36 sheets of the finest quality easy-to-tear-out parchment paper.
For comfort & peace of mind as you work, each 90gsm sheet is bleedproof thanks to their thickness & texture.
With a variety of 3 neutral tones; cream, yellow & white, broken down into 12 sheets of each, ensuring endless creativity & opportunities to view your work in the best possible light.
Manuscript 
Although they pride themselves on being known as "The Calligraphy Company", that is only part of the story.
Driven by creativity, quality & innovation their range includes classic dip, classy fountain & creative marker pens, along with a huge variety of nibs. 
With even more to offer, they genuinely have a writing tool suitable for every creative project.
Check out the Free Downloads on their site, for project ideas & instructions, to help you get started!
For all of the lefties out there, they even provide a Nib Exchange service. 
This is free of charge (besides postage & packaging).