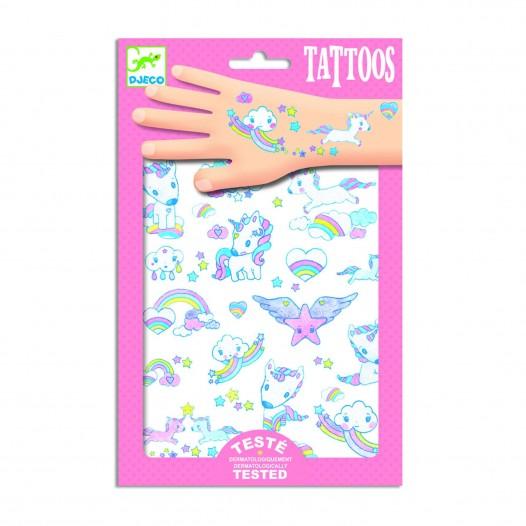 Two temporary tattoo sheets
Beautifully designs with glitter effects
Ideal for parties or as a small gift
Dermatologically tested
Easy to apply
Measures 21.5 x 23cm.
The Unicorn tattoo pack contains 2 sheets of beautifully designed, tasteful tattoos with the glitter effect. Djeco Tattoos are a great idea for a birthday party activity or for a party bag gift.
Djeco tattoos have been dermatologically tested and are easy to apply; simply cut out the chosen tattoo, peel the backing film, press sticker firmly onto skin and once lifted, a beautiful unicorn or rainbow tattoo will remain.ï¾  So much easier than the sponge and water variety!