Sale!
You save 41%
You save £12.71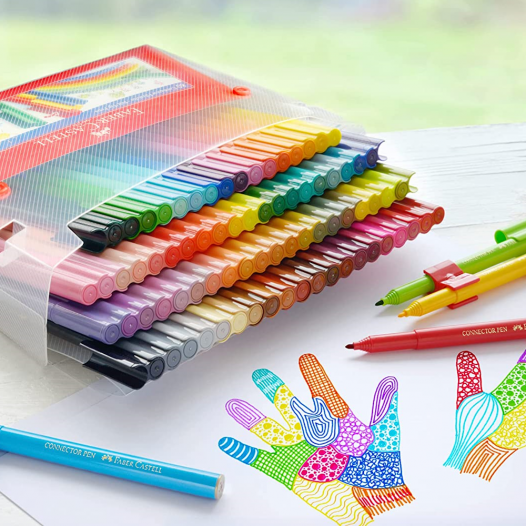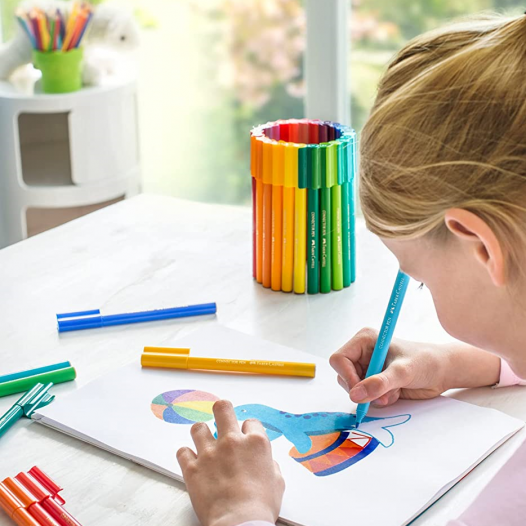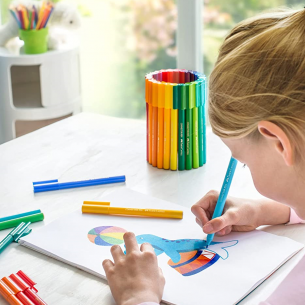 Strong tips with broad, easy to grip barrels
Water-based colours, washable from most fabrics
Unique child safe connector cap allows passage of air if accidently swallowed
Special 'click seal' helps prevent pens drying out
Excellent value for money
Video: Faber-Castell Connector Pens
Connector felt–tip marker pens from Faber-Castell paint bright and strong and even have an extra playful benefit: connecting the caps provides many possibilities for games, crafts, and cleanup. This box of 80 connector pens offers a huge spectrum of colours, each with 12 turnable connecting pieces for imaginative crafting and playing.
The inks wash out from most textiles as they are water-based, and the unique child-safe connector cap allows passage of air if accidentally swallowed. The special 'click seal' helps prevent pens drying out.
M G.
01/08/2023

5
/5
Great
Alicia H.
19/12/2022

5
/5
definitely excellent value for money. My 5 children all had a smaller set of these years ago and loved them. Now I have bought them for my grandchildren.
Anonymous A.
25/08/2021

5
/5
Great
Anonymous A.
20/05/2021

5
/5
Great range of coloured felt tips, Very happy 7.5 year old!