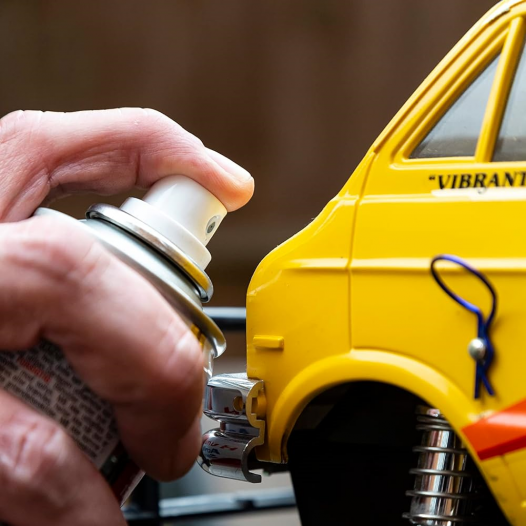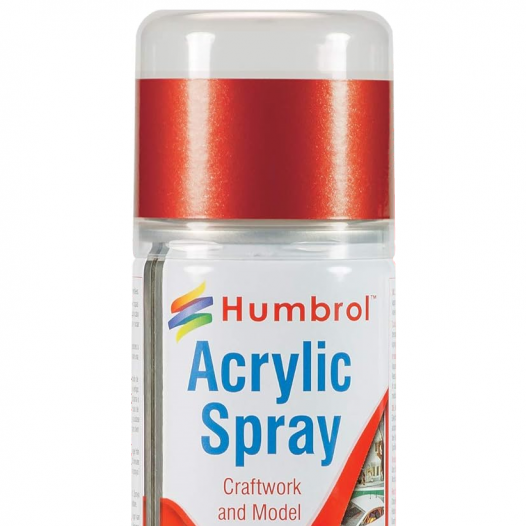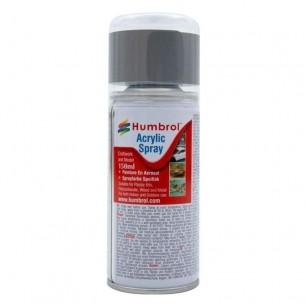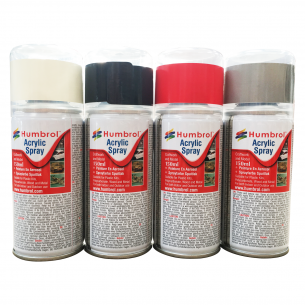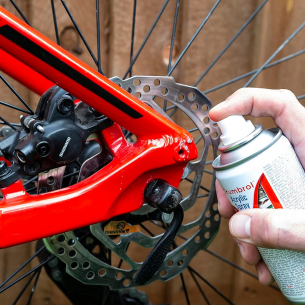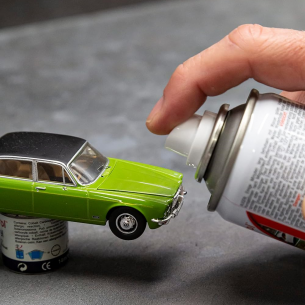 Pick Colours
Video: How To Use Acrylic Spray Primer
Humbrol Acrylic sprays are a solvent-based, fast-drying paint developed for use on plastic model kits but which can also be used on other substrates. Matt, Satin, Gloss, Metallic and Clear finishes are available.
Can be applied to a wide range of surfaces including most plastics, wood, glass, ceramics, metal, cardboard, sealed plaster and sealed hardboard. Can also be used for most applications in general, including DIY and automotive. Always try on a small test area to check suitability.
Aerosol spray. Spray at least 25cm from the substrate and spray with an even back and forth action. To clean, hold can upside down after use and depress nozzle for a few seconds to clean. Permanent once dry.
AGE RESTRICTED PRODUCT
After placing your order, you will be required to provide a valid form of ID before dispatch.
Failure to do so will result in the product being removed from your order.
For further information, please refer to our Terms & Conditions.
Anonymous A.
11/01/2021

5
/5
Perfect for my modelling needs.
Anonymous A.
24/11/2020

5
/5
Fantastic paint and dries a proper 'matt black' unlike some others that dry a sort of satin finish. Good coverage and drying times too. Glad I discovered this stuff!!
Anonymous A.
04/06/2020

5
/5
Excellent primer for model making- be it scale models, scratch built scenery, warhammer figures, or plastic airfix kits.
Anonymous A.
30/05/2020

5
/5
Just what I wanted gives a good even finish.
Anonymous A.
20/12/2019

3
/5
haven't used it yet
Anonymous A.
21/06/2018

5
/5
Exactly as described.
Anonymous A.
09/06/2018

5
/5
Excellent base for top coats
Anonymous A.
19/01/2018

5
/5
Good product ... it does what it says on the tin
Anonymous A.
04/10/2017

5
/5
Used it for years for aircraft modelling. Perfect for my needs