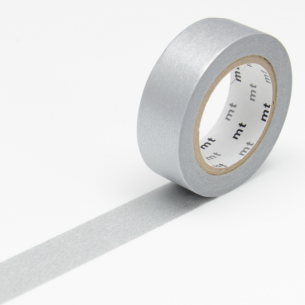 Roll of decorative washi tape
Easy to write on & tear by hand
Versatile, waterproof & heatproof
Reusable on most surfaces, peels off without damage
Great for crafts, gift wrapping, personalisation & more!
Made in Japan
All the way from Japan, MT Washi Masking Tapes are available in 100s of varieties, designs & patterns including plain tones, pastel shades, fluorescent hues, popular polka-dots & strong stripes.
Measuring 7m long & 15mm wide, their convenient size makes them perfect for saving desk or studio space & means they fit easily into any standard pencil case, ready to be taken wherever you go!
Incredibly versatile, you could fill a diary or sketchbook with washi tape & scribble notes on it, brighten up a jam jar or plant pot & even breathe new life into a boring picture frame or create personalised gifts easily.
Easy-to-use, they tear from the roll with little effort, stick to almost any surface immediately & peel off without a trace.
On top of all of that, they're even even waterproof & heatproof!