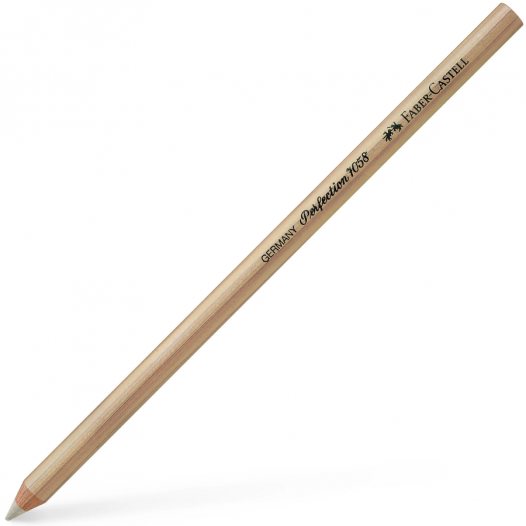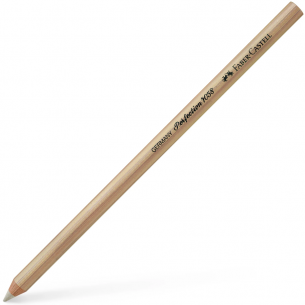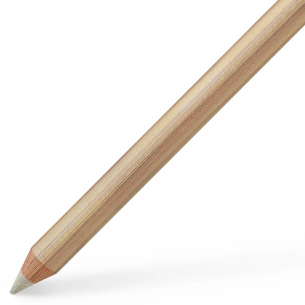 A high-quality, precision ink eraser
White eraser core in an eco-pencil barrel
Easily erase fine details
Sharpens with a standard sharpener
Suitable for erasing various forms of ink
PVC & latex-free
Also Available: The Perfection 7056 "Pink" Eraser
From Faber-Castell, the Perfection 7058 features a firm, white eraser core suitable for various forms of liquid, water-based & ballpoint inks.
Contained in a wooden eco-pencil barrel, this eraser is able to be sharpened to a fine point using only a standard sharpener, for pin-point precision & erasing of extremely fine details.
Faber-Castell erasers are made using a balanced plastic mixture, ensuring soft, smear-free erasing every time.
Also available is the Perfection 7056 eraser, featuring a softer, pink core for use with graphite, colour pencils & copies.
Polly B.
06/11/2023

5
/5
Great quality! Have used these for ages.
Angela M.
16/10/2023

5
/5
Very good.
Jenny C.
14/02/2023

5
/5
A very handy item to have in my crafting arsenal.
Anonymous A.
22/07/2021

5
/5
This is better for erasing ink, very good recommended
Anonymous A.
11/02/2021

5
/5
very useful.
Anonymous A.
10/02/2021

5
/5
The products are great quality and so easy to use. Prices are well affordable for such popular branded high quality products!
Anonymous A.
21/10/2020

5
/5
An alternative to the mono eraser pens
Anonymous A.
14/08/2020

5
/5
Perfect for erasing very precisely.
Anonymous A.
08/03/2019

4
/5
does the job
Anonymous A.
03/08/2018

5
/5
Brilliant
Anonymous A.
24/02/2018

5
/5
I am happy with my purchase. Very promptly delivered.
Anonymous A.
07/10/2017

5
/5
Very easy to use, assists with reducing colour put down or even removing the colour back to clear. Took me just a few mins to get used to it , works like a cross between a blender and an eraser in your hand. Very good results, don't know why I did not have one before.
Anonymous A.
14/07/2017

5
/5
it rubs out well.
Anonymous A.
10/03/2017

5
/5
Amazing it really works.
Anonymous A.
04/11/2016

4
/5
Liked the slim profile, but not sure it will be robust enough to produce clean highlights for the small detailed areas I needed. I'm still a newbie so perhaps I just need to identify the media it would work with more effectively.