Sale!
You save 32%
You save 40%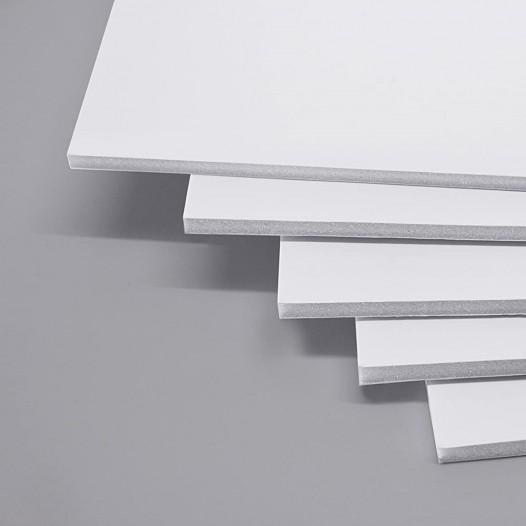 Thickness: 5mm
Colour: White
Lightweight Sheets of Foamboard
Constructed of dense foam & thin card
Strong, smooth, acid-free & anti-yellowing
Available in a range of measurement & pack sizes
Suitable for ink, paint, markers & solvent-free adhesives
Ideal for mounting, crafting, presentations & more!
Made in the UK, this strong foamboard is non-toxic, treated to prevent yellowing, produced without CFCs & versatile enough to be ideal for art, graphics, model making & even office environments.
The dense 5mm thick foam centre is sandwiched between two thin, smooth & acid-free card layers.
This maintains rigidity, whilst remaining both lightweight & easy to cut to your own specifications.
Suitable for ink, acrylic, markers, pencils, pens, solvent-free adhesives & more!
Available exclusively in packs of varying measurements & amounts.
Anonymous A.
16/03/2022

5
/5
Excellent …. So versatile.
Anonymous A.
21/09/2021

4
/5
Value for money excellent
Anonymous A.
23/02/2021

5
/5
Great for a project that I'm Doing. Good value for money.