Sale!
You save 41%
You save £24.60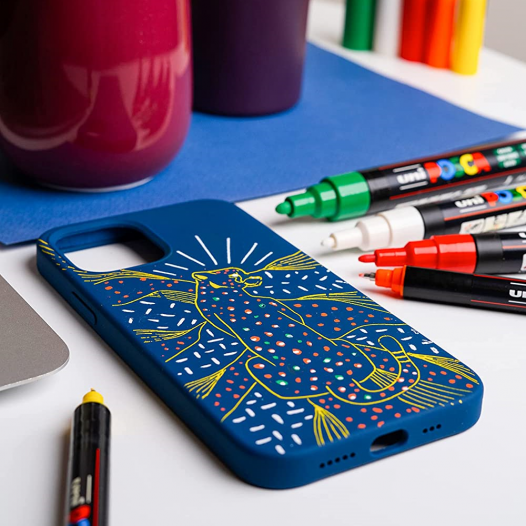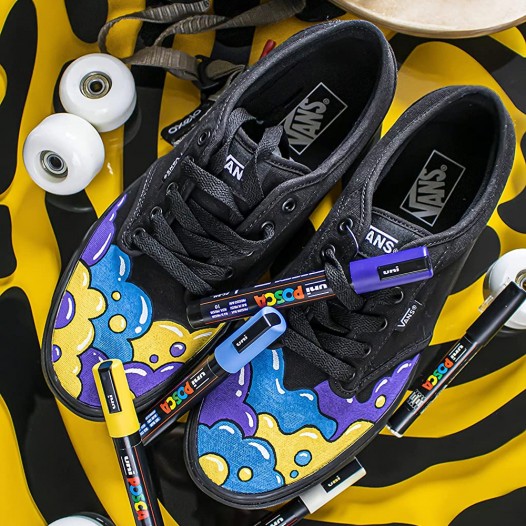 Nib: PC-1MR
Nib Size: 0.7mm
Nib Shape: Ultra-Fine Bullet (calibrated)
Colours Included: 16
High-quality, water-based paint markers
Lightfast, matt, opaque & water-resistant
Stable pigments with strong UV resistance
Permanent on porous surfaces (wood, textiles etc.)
Erasable on non-porous surfaces (glass, plastic etc.)
The POSCA PC-1MR features an ultra-fine, calibrated tip ringed in metal that produces a consistent, reliable 0.7mm line every time.
Effectively combining the benefits of fine illustration pens with the versatility of the POSCA range, the PC-1MR is popular for both precision work (technical drawing, planning, drafting etc.) & adding finer details to bold, graphic work (comics, zines, portraiture, animation etc.).
This set brings together all 16 available colours in the PC-1MR range, providing all you need for true creative freedom!
Please check the "Contents" tab below for an itemised colour list.
POSCA Range
With a total of 66 colours, 8 line widths & 5 nib shapes, POSCA markers make it easier than ever to produce bold, beautiful work on almost any surface including fabric, glass, metal, paper, card, wood & stone!
Acid-free & richly pigmented, their uniquely opaque water-based paint is fully intermixable (when wet) & dries quickly for a matt water-resistant finish that can be varnished, layered and more. 
Each marker also features a small internal ball in their barrel that works to effectively mix the paint itself (similar to a spray paint can) & the hardwearing tips are made using wear-resistant acrylic or plastic.
In fact, a number of these tips are also washable & replaceable (PC-1MC, PC-3M, PC-5M, PC-7M, PC-8K & PC-17K) or even reversible (PC-3M & PC-5M) for a longer lasting marker.
How do I activate my new POSCA marker?
Susan A.
13/12/2022

5
/5
Fab item
Anonymous A.
23/07/2020

5
/5
A great product at a bargain price.
Anonymous A.
21/12/2018

5
/5
Great! Need lots of shaking to activate but really nice depth of colour on the surfaces we've tried so far.
Anonymous A.
21/11/2018

4
/5
Great
Anonymous A.
11/10/2018

5
/5
The best brand of paint markers I have found so far. Beautiful strong, opaque colours and have written on every dry surface I have tried so far. The only thing to remember is be patient when first priming the pen. Shake the pen as directed, you will hear the mixer ball rattle freely in the barrel of the pen. Then remove the cap, turn it upside down then depress nib down level with the plastic rim. Let it come back up, then depress nib as instructed, it may take a few more depressions than they say, but the quality of the paint is well worth the extra effort. I will be buying these again and the thicker nibbed type too. Very pleased with them !.