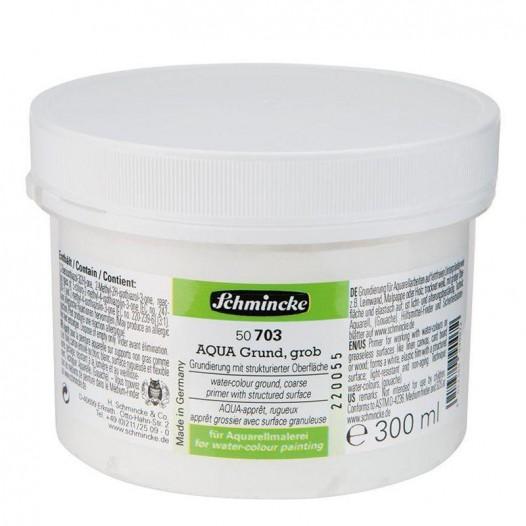 Allows you to paint with watercolour on grease-free surfaces
Contains pure acrylate dispersion, additives and water
Forms an even, elastic and age-resistant film
Apply with a pallet knife
Matt finish
A white, light-resistant and non-aging coarse primer for working with water colours on greaseless surfaces like canvas, card board or wood. Forms an elastic, matt, structured film after drying. AQUA watercolour ground is ready to use and should be applied pure with a pallet knife onto the painting ground.