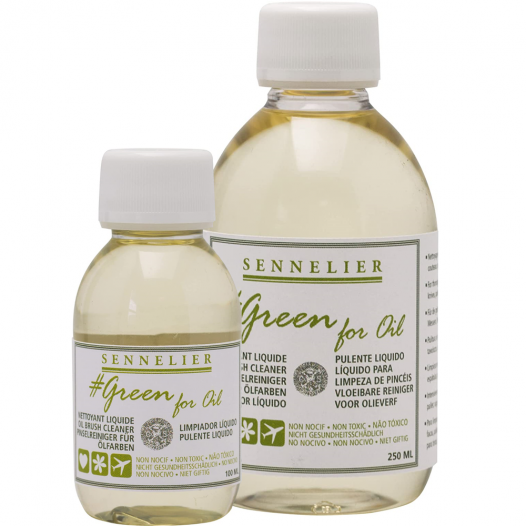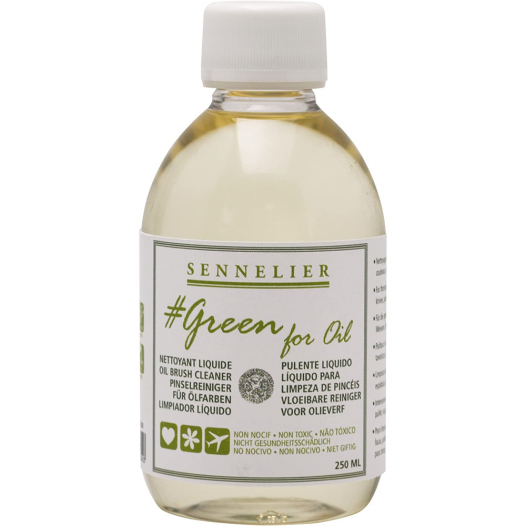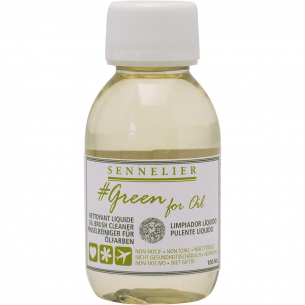 Effectively clean & protect your equipment
Suitable for all bristle types
Available in 2 sizes
Part of the "Green for Oil" range
Eco-friendly, non-toxic "bio-solvent"
Made using renewable raw materials
Less irritating than traditional additives
This amazing new eco-friendly brush cleaner from Sennelier helps to reduce environmental damage whilst thoroughly cleaning & protecting your brushes (both synthetic & natural), knives, palettes & more!
A part of their "Green for Oil" range, developed with a key focus on biomass, sanitary & environmental standards to produce safer, non-toxic, greener alternatives to traditional additives.
Through an impressive combination of raw, naturally occurring materials & careful science, "Bio-Solvents" provide the same quality & effectiveness we've all come to expect from their predecessors.