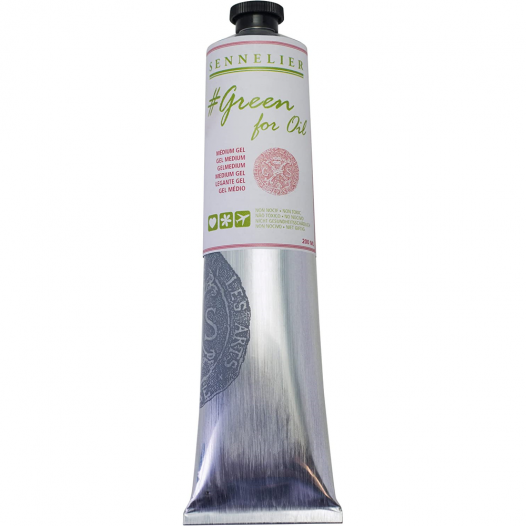 For layering thicker oil colours
Preserves consistency, preventing fluidity
Also works to speed up the drying time
Create depth without diluting bottom layers
Available in 2 sizes
Part of the "Green for Oil" range
Eco-friendly, non-toxic "bio-solvent"
Made using renewable raw materials
Less irritating than traditional additives
This amazing new eco-friendly gel medium from Sennelier has been specifically designed to help create depth in your artwork, whilst actively helping to reduce environmental damage caused by more traditional mediums.
Adding to oil colours will help to preserve their consistency, along with shortening their drying time which effectively provides the opportunity to add layers to a painting without the fear of potentially diluting the bottom layers of colour.
A part of their "Green for Oil" range, developed with a key focus on biomass, sanitary & environmental standards to produce safer, non-toxic, greener alternatives to traditional additives.
Through an impressive combination of raw, naturally occurring materials & careful science, "Bio-Solvents" provide the same quality & effectiveness we've all come to expect from their predecessors.